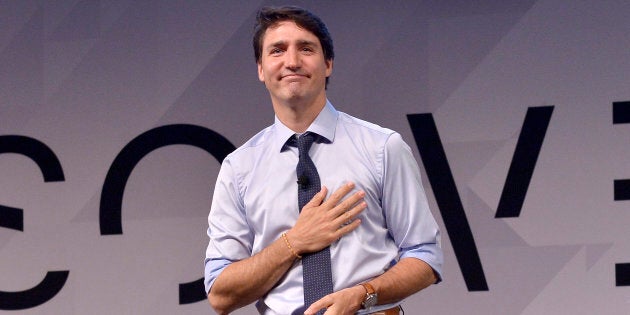 OTTAWA — Jason Kenney went on two network shows Thursday to apologize for mocking Prime Minister Justin Trudeau for having the "political depth of a finger bowl."
Alberta's United Conservative Party leader told "Power & Politics" host Vassy Kapelos that the personal attack was out of line. He said future criticism will be focused on substance.
When asked why he defended his comments last week, Kenney said the moment of clarity came after he took into account his two-year record of not stooping to ad hominem attacks against Alberta NDP Premier Rachel Notley.
"I just realized it wasn't in keeping with the tone I've been trying to set," he said.
After admitting he was wrong for getting personal, the former Conservative cabinet minister criticized Trudeau for not protecting the best interests of Albertans.
"That is the level of public frustration right now, so while I will avoid personal criticism in the future, I make no bones about the fact that I believe this prime minister's re-election would not be in the interest of Alberta," Kenney told CTV News.
Watch: Notley skips western premiers' meeting
Kenney made the creative "finger bowl" jab at Trudeau with Calgary Sun columnist Rick Bell last week shortly after Trudeau made a funding announcement in the province.
"He can't read a briefing note longer than a cocktail napkin, O.K," Kenney also told the Sun.
In addition to likening the prime minister's intellect to a shallow dish of lukewarm water meant to rinse diners' fingers during or after a meal, the Alberta opposition leader also described Trudeau as an "empty trust-fund millionaire."
The prime minister declined to respond to Kenney's remarks last week.
"My father raised me better than that and I'm not going to engage," he said.
Popular in the Community