In answering a question about marijuana law, Conservative Jason Kenney bizarrely claimed that Liberal Leader Justin Trudeau supports brothels.
Kenney — the incumbent minister of multiculturalism as well as national defence — was at a last-minute news conference in Richmond, B.C. to respond to the Liberal party's immigration platform released on Friday.
After criticizing Trudeau's proposal to increase new immigrant applications from people seeking to join relatives in Canada, Kenney was thrown a question about marijuana legalization.
According to News 1130, a reporter asked Kenney if the Conservatives would rethink its tough stance on pot, considering recent polls that show support for legalizing or decriminalizing the drug.
The veteran Tory replied:
"Unlike Justin Trudeau, we don't think marijuana should be sold in convenience stores. He also wants to force communities to establish illegal drug injection sites. And the Liberals also support the legalization of prostitution. He also wants to force communities to accept brothels. We don't think the values of most Canadians are to have 18 year olds buy marijuana at convenience stores and then reselling it to 16 year olds in a back parking lot."
"Justin Trudeau's Liberals have been clear: making prostitution and illegal drugs more accessible to Canadians are their priorities," Julian Fantino, then a cabinet minister, said in a press release in January, 2014.
Trudeau has never publicly endorsed legal brothels. When Kenney was asked further about his comment on Friday, he told the media, "You just have to look up his vote against our legislation to criminalize bawdy houses. He voted against that."
Watch Jason Kenney's full news conference:
With files from The Canadian Press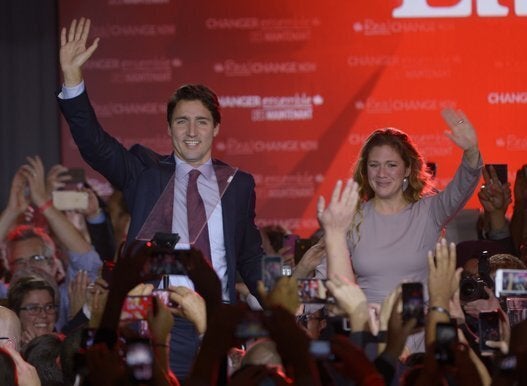 In Photos: Canada Election 2015