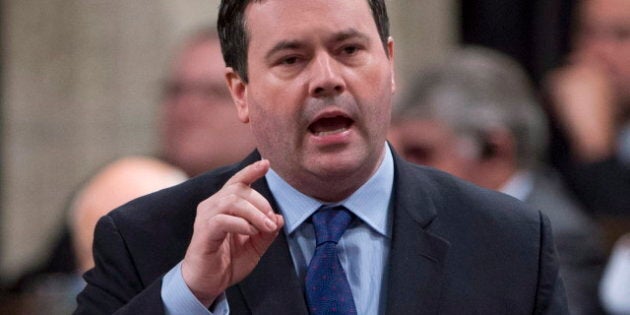 Employment Minister Jason Kenney's department is defending the federal government's use of job postings at Kijiji and other online sites as part of a legitimate way of determining the health of Canada's labour market.
"It would be incorrect to exclude Kijiji information from this data when doing job vacancy calculations as a significant number of legitimate job postings appear on Kijiji and similar sites," a spokesperson for Employment and Social Development Canada (ESDC) said in an email to HuffPost Canada.
"ESDC uses all information sources at its disposal to better understand the labour market."
Those appear to be different talking points than Kenney himself used earlier this year when the Harper government was criticized for using Kijiji postings in its job data.
At the time, Kenney appeared to distance himself from the numbers, and argued Canada needs more detailed job information.
The Harper government used data that included postings at online job sites in this year's budget, determining that Canada had a 4 per cent job vacancy rate.
That's a much higher rate than StatsCan's reported 1.3 per cent vacancy rate, and critics said the Harper government was using the reportedly inflated number to improve its own image and to justify the controversial temporary foreign worker (TFW) program.

Who's Seeing The Biggest Wage Gains?
It appeared on Monday that the federal government was backing away from using this sort of data, when ESDC issued a labour market report that didn't include Kijiji data.
But ESDC said in an emailed statement Tuesday that the federal government had not stopped using data from Kijiji and other online job posting sites to assess job vacancies; it had stripped those solely from the current study, which compiled occupational information and not job vacancy data.
"Job vacancy data from Statistics Canada and online job postings data from [job posting scanning service] Wanted [Analytics] are among several indicators that ESDC uses to assess labour market conditions," ESDC said.
HuffPost Canada has sent ESDC a number of questions regarding its use of online job banks in labour market data; we will update this story with the department's response.
Like Kenney, analysts and economists have recently turned their attention to what some say is unreliable and vague data about unemployment in Canada.
Ferguson said the data was not broken down into enough regional detail to be useful for such things as determining where labour shortages actually exist.
"For example, reported job vacancies in Alberta could be in Fort McMurray, Grande Prairie, Medicine Hat, or any other community in the province," the report said.
Industry classifications in the survey are broad, noted Ferguson, and don't provide much indication of the particular jobs that need to be filled.
"Users informed us that as a result of these shortcomings, available information on job vacancies is of limited value to them."
— With files from The Canadian Press