British cyclist Jason Kenny scored Olympic gold at the Rio games and Conservative MP Jason Kenney got congratulated for it.
Kenney, who's running Alberta's Progressive Conservative leadership, shared a tweet on Sunday saying he was getting praise for Kenny's gold medal win — which was his fifth.
"Thanks for the implausible congrats on #Olympic cycling gold, but the credit goes to my infinitely more talented UK namesake @JasonKenny107," Kenney said.
Another Jason Kenny emerged to respond to the MP's tweet, saying the feeling was shared.
"Yes, sorry chaps. Hope that at least you get some misdirected Olympic glory to compensate for the grief I give you!" Kenney said.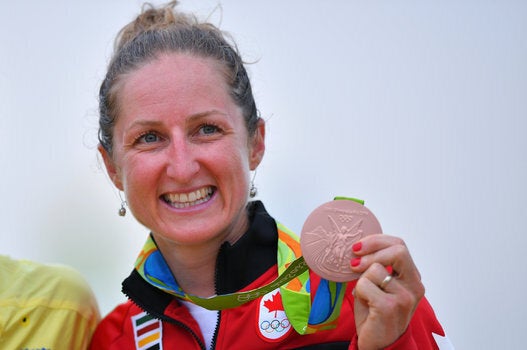 Canadian Medallists at the 2016 Rio Olympic Games