 Adel Benhmuda is owed an apology from this country, as are his wife, Aisha, and their four children.
Jason Kenney, Minister of Citizenship and Immigration, doesn't have a long record of handing out apologies. Proud of his ministry and bureaucrats, more often than not he is praising Canada for having "the fairest asylum system in the world." Yet, when it comes to the Benhmuda family, Minister Kenney might wish to reconsider, or more likely, admit that Canada's refugee determination system made a mistake -- a big one.
Their refugee claim failed and Benhmuda's assertions that he would be tortured in Libya were dismissed. In 2008 the family was deported. Upon arrival in Libya, Adel was arrested and tortured. Two years later he smuggled the family out again where they took shelter in a shipping container at a refugee camp in the port of Malta.
BLOG CONTINUES AFTER SLIDESHOW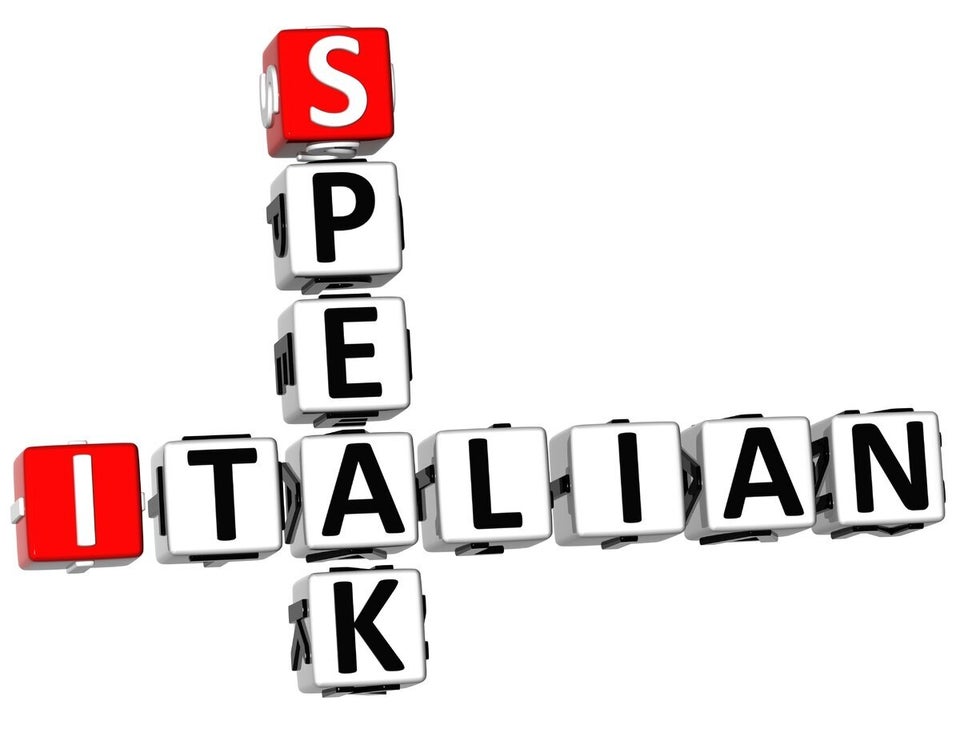 Top 25 Immigrant Languages Spoken At Home In Canada
The accelerated basis took a further year and a half, and involved a Federal Court judge's harsh rebuke of a biased immigration officer's mishandling of the case in November 2011. In mid-January of this year, after the case was remitted to a new decision maker, the Benhmudas were told that they would be allowed to return to Canada. They are now awaiting their visas.
For Adel, Aisha and their two Libyan-born children, it is a chance to once again build a life in a country they fled to so that they could be safe, and free. For Adam and Omar, their Canadian born sons, it is an opportunity to come home -- to their country of citizenship. It is a second chance -- for the Benhmudas to rebuild a broken life, and for Canada to right a terrible wrong.
This story should never have happened. The Federal Court judgment and recent granting of a new visa confirm that the government was wrong to deport the Benhmudas and block their return to Canada for over two years.
Minister Kenney now has a choice to make. He can ignore the Benhmudas and hide behind the fact that the bureaucratic process eventually corrected its wrongs. He can say and do nothing. This, unfortunately, is what I expect.
What I would like Minister Kenney to do, what he ought to do, is stand up in the House of Commons, admit that his beloved asylum system made a grave error, pledge to use this as a teachable moment, and most importantly, apologize to the Benhmudas for what their family was forced to go through.
The family's lawyer, Andrew Brouwer, told me this story "was unusual in that for once we got to see what happens to the people we deport after they've left our borders." What we saw, he added, signifies "the importance of getting it right in refugee determination."
We may not always get it right. But let us hope that when we get it wrong, when we get it so wrong, that we try to learn from our mistakes.
Brouwer believes that, notwithstanding the presence of "some excellent, experienced and fair visa officers," all visa officers "need better training and oversight" and that "we need better checks and balances on refugee decisions." Without these changes individuals will continue to be deported in circumstances to places where, according to Brouwer, "Canadian authorities should have known they would be at grave risk."
Minister Kenney could ignore all of this. But if he really does care about defending the fairness of Canada's asylum system he should be more horrified than anyone at the magnitude of the mistake that was made and pledge to look into how this happened and ensure it doesn't happen again.
Mr. Brouwer says he cannot comment now on whether Adel and his family are owed an apology. But he did tell me that the final decision confirmed for Adel what he always suspected, "that in Canada, there is justice."
To make Adel's belief in Canadian justice warranted, instead of letting his family's return to this country be the conclusion of an episode we wish to sweep under the rug, let us honestly confront what we subjected him and his family to, pledge to learn from our mistake, welcome them home, and most importantly, say we're sorry.