"I will say as an elected official that I think Mr. Ford has brought dishonour to public office and the office of mayor and his city," Kenney said.
The longtime Tory MP said he now wants Ford to "stop dragging the city of Toronto through this terrible embarrassment."
"All I can say is that obviously we don't condone illegal drug use by elected officials, it sends a very bad message to young people but it'll be up to the Toronto city council to deal appropriately with this very difficult situation," he said.
Toronto city council has now voted to strip Ford of most of his powers, essentially making him a mayor in name only.
It's safe to say the Ford scandal has made things uncomfortable for Harper Conservatives, who received an endorsement from the mayor in the last federal election. During question period on Tuesday, Liberal Leader Justin Trudeau referred to Harper as "Rob Ford's fishing buddy."
Many believe the Tories will still need support from "Ford Nation" — passionate supporters of the mayor typically found in the suburbs surrounding downtown Toronto — if they want to win again in 2015.
"He called me after he saw Jim and said, 'I'm changing my life.' This is a man who went out there for us, supported us," Doug Ford said.
While Rob Ford says he has not had a drop of alcohol in three weeks and is working out to shed some pounds, the mayor maintains he does not need to go to rehab.
Other Tory heavyweights have also begun to distance themselves from Ford in recent days.
"We're not fans of anyone who is promoting, by their behaviour, the use of illegal drugs, drugs that are harmful and drugs that are illegal," Alexander said.
And Justice Minister Peter MacKay told Global News on Sunday that both Ford and Trudeau — who admitted to smoking pot since becoming an MP — "do not set a very high standard or example for the country."
But Harper has been largely quiet about the scandal that has engulfed Canada's largest city.
"Our government does not condone illegal drug use, especially by elected officials while in office, including Justin Trudeau," MacDonald said.
"We'll continue to work with all levels of government on shared priorities, such as jobs and economic growth. That includes working with mayors and city councils, including the mayor of Toronto and Toronto city council."
This is not the first time Kenney, who is said to aspire to the Conservative leadership, has appeared to break ranks with the Prime Minister's Office.
Earlier this month, he defended Nigel Wright, Harper's former chief of staff, when Harper was depicting him as the sole architect of the "deception" surrounding the repayment of Sen. Mike Duffy's disallowed expenses.
With files from The Canadian Press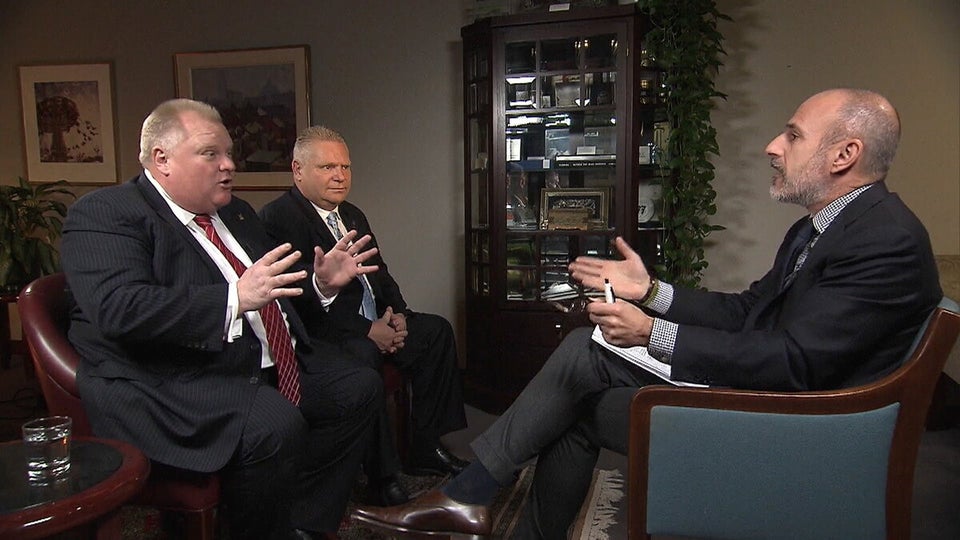 Best Photos From Rob Ford Crack Scandal