Perhaps the most-watched Conservative in Canada says the British people have chosen "hope over fear" by voting to leave the European Union.
Veteran MP Jason Kenney — a possible top-tier candidate for the federal Tory leadership who is also reportedly mulling a bid for the Alberta Progressive Conservatives — has taken to Twitter to celebrate results of the referendum that have already sent shockwaves around the world.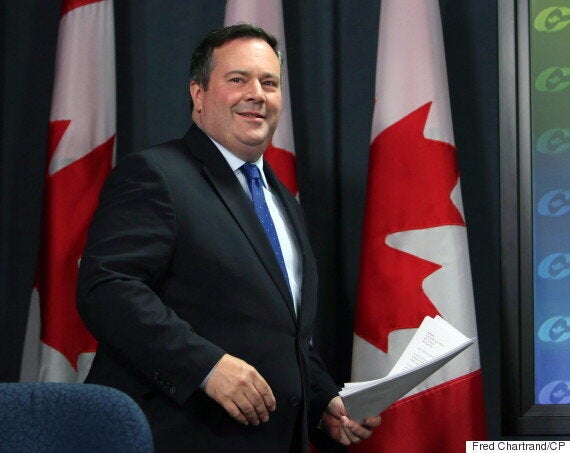 Conservative MP Jason Kenney arrives at a news conference to discuss the NDP's spending plans, in Ottawa, Sunday, August 30, 2015. (Photo: Fred Chartrand/CP)
Kenney urged the federal government to get to work on a "Canada-UK free trade deal" now that the Comprehensive Economic and Trade Agreement (CETA) negotiated by Tories is in jeopardy.
National Post columnist John Ivison challenged Kenney on how he can reject the divisive politics of presumptive Republican nominee Donald Trump while applauding the same "dog-whistle racism" of UK Independence Party Leader Nigel Farage. The "leave" side argued exiting the EU was necessary to give Britain more power to control immigration.
Kenney responded that he respects the right of Brits to pursue more global free trade. "This had nothing to do with freedom and everything to do with bigotry," Ivison shot back.
Unlike other possible candidates for the Conservative crown, veteran MPs Andrew Scheer and Deepak Obhrai, Kenney did not publicly weigh in on the so-called Brexit before Thursday's vote.
'Magnificent exercise in democracy'
Tory foreign affairs critic Tony Clement, also mulling a run for leader, tweeted that the referendum was a "magnificent exercise in democracy." Canada, he said, should respect the choice that has been made.
On Thursday, Clement released a video on Facebook saying he would not take a position on the Brexit while also lauding that Brits got to have their say. Clement used the occasion to push for a referendum on electoral reform in Canada, something federal Liberals have so far ruled out.
"If the U.K. can vote on whether they're in or out of the EU, we should have the ability to vote on … how we elect our MPs in the future," he said. "One referendum for the U.K. and of course, a referendum here in Canada is what we need."
Scheer's piece calling for an "independent Britain" argued the U.K. would be more "economically dynamic" outside of the EU, but did not address the heated and often toxic immigration debate across the pond.
Former Progressive Conservative prime minister Kim Campbell was left unimpressed by the article. She took to Twitter to call Scheer an "ass."
Interim Tory Leader Rona Ambrose's statement on the EU referendum:
Regardless of the outcome of yesterday's referendum, Canadians will continue to support the United Kingdom as a steadfast ally, trading partner and friend.

There is no substitute for the direct democratic voice of a country's citizens in determining the answers to critical questions about their own future. I recognize that the UK government, but more importantly the people of the UK, have engaged in a vigorous debate and have made their voices heard.

While there are worldwide implications that will flow from the new path forward that the UK has chosen, for Canada it will be important for our government to maintain strong ties with the UK. At the same time, the Liberal government must also continue to fight for the ratification of the Canada-EU free trade agreement the previous government reached. This significant trade agreement can generate new jobs and new customers for Canadian goods and services, and the Liberal government must show leadership to ensure it does not become a casualty of a period of uncertainty in Europe.

Lastly, I would like to thank Prime Minister David Cameron for his service and dedication to his country after his announcement of his intention to step down. He has been a courageous and principled leader, unafraid to fight for what he believed in, while strong enough to accept with grace the democratic will of those he leads.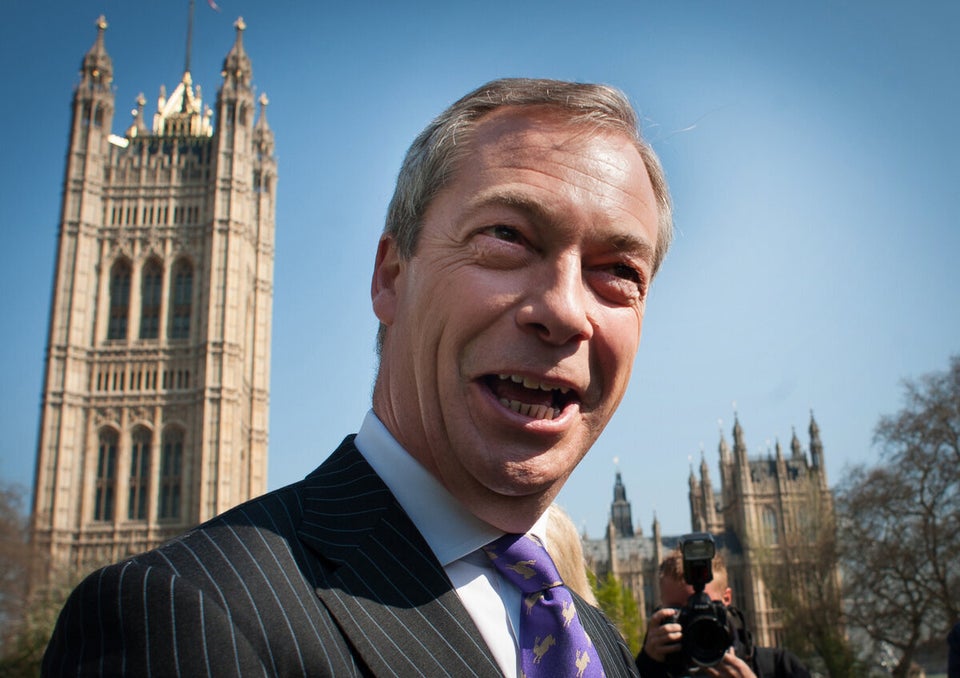 Brexiters
Popular in the Community