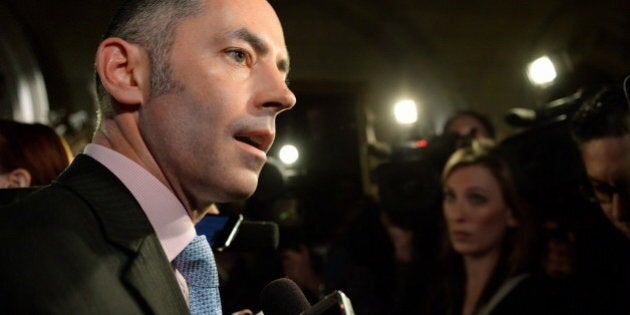 OTTAWA — Prime Minister Stephen Harper's top spokesman, Jason MacDonald, is quitting and heading to the private sector.
The news comes just a week after a high-profile cabinet resignation and days after a Tory MP crossed the floor.
Rob Nicol, who was director of communications for Mike Harris when he was premier of Ontario, will take charge of the prime minister's communications on March 3. He was previously working as vice-president of corporate affairs at Canadian Tire.
Conservative strategist Jason Lietaer, who worked with him at Queen's Park, described him as "one of the smartest guys I have ever worked with."
"He's solid, low key but really effective."
Another source told The Huffington Post Canada that unlike MacDonald, Nicol is not perfectly bilingual but does speak some conversational French. Two of Harper's previous spokespersons, Angelo Persichilli and Sandra Buckler, spoke only English.
In an email to staff, Harper's chief of staff, Ray Novak, described Nicol as a long-time party activist and said he had "full confidence" that Rob and the entire communications team would "continue to capably advance our message and our agenda in the months ahead."
MacDonald, who joined the office a year and a half ago, was praised for his professionalism and discipline in helping the office stay focused and successfully communicate its message through tough files and unexpected world events.
MacDonald, Harper's eighth communications director since the Tories came to office in 2006, leaves eight months before the scheduled federal election on Oct. 19.
On Monday, Conservative MP Eve Adams announced she was crossing the floor to the Liberals, blaming Harper's "mean-spirited" and divisive leadership. Adams' fiancé is Dimitri Soudas, Harper's fifth director of communications.
Last week, Foreign Affairs Minister John Baird announced that he was stepping down from his cabinet post and would not be running in the next election.
With files from Ryan Maloney.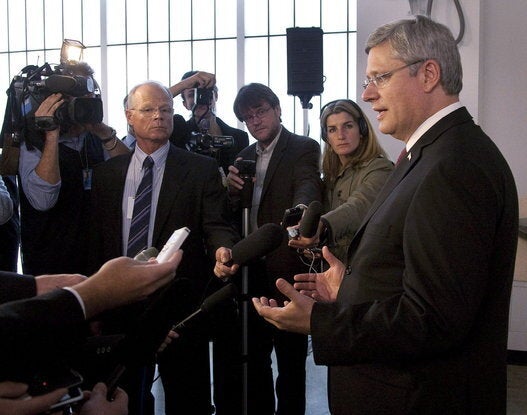 Harper's 9 Communication Directors

Popular in the Community