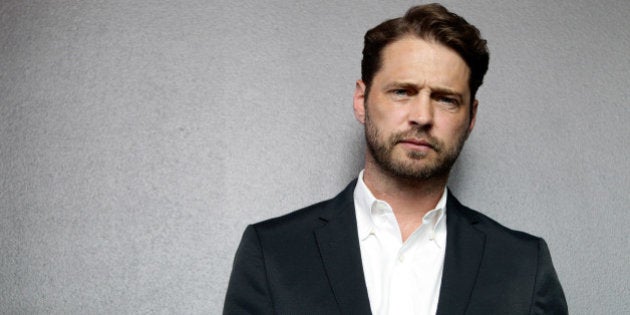 Chances are you haven't heard of the TV show "Call Me Fitz," even though the series airs in multiple countries around the world, including Canada.
But that doesn't mean the Vancouver-born actor is completely satisfied with starring in "the most awarded comedy in Canadian television history," even though "half the people in this country don't even know we exist."
The 44-year-old, who made his Hollywood mark playing ready-to-please do-gooder Brandon Walsh on the hit TV series "Beverly Hills: 90210," sat down with HuffPost Canada TV about the ups and downs of filming and promoting a Canadian TV series, why he will never play a Walsh again and whether he loves the Great White North despite the fact that he has become a naturalized American citizen.
HuffPost TV: You first found major success with "Beverly Hills: 90210" and now it seems that you're experiencing a new kind of success in Canada. [Priestley made his theatre comeback in the play "Race" in Toronto, starred in Canadian-shot "Haven" and his directorial effort "Cas & Dylan" screened at the Atlantic Film Festival this September.] How does it feel to have this success in Canada?
Jason Priestley: It's nice to be working in Canada. I work a lot in Canada these days as a director, too. It's transient work. You go where the work is, and it just seems like right now there's very little work in Los Angeles, so everybody is travelling to work. For me, I just seem to be working a lot in Toronto right now, which is great because I love Toronto.
"Call Me Fitz" Season 4 was filmed in Nova Scotia. What do you like about Halifax?
I like Halifax a lot. I've been shooting projects there since the mid '90s. I went there the first time to shoot "Love and Death in Long Island" in the mid '90s and Halifax is a wonderful city. It's very picturesque and the people of the Maritimes are very special -- they're just so warm, so inviting and gracious, and they're great raconteurs. Also very talented filmmakers, they have a very long history of the film industry out there, and they're very talented craftsmen.
Some people find out about "Call Me Fitz" through your Twitter feed and not through traditional media. What do you think about that?
I think that social media is a good way to get the word out about your product these days. Traditional advertising is also still get a great way to get the word out, and I think that our broadcasters have not done a good job with traditional means for our show. I'm going to be totally frank with you about that: I don't think they've done a good job at all.
I don't understand, we're the most awarded comedy in Canadian television history and half the people in this country don't even know we exist, and I can't fathom that.
Why do you think that is?
I don't know. I have no idea. I can't figure it out. I'm mystified. It's very frustrating. I don't understand it, I mean our show is a huge hit, we won awards all around the world ... and like, nothing. Our American broadcaster doesn't do anything either. Zero ad buys, not a billboard, not an ad in a magazine, nothing. I don't know. I can't figure it out. It's a great show. I don't understand how you can have a show like this that does so well, and wins. I just don't get it. But that's not my department.
I'm very proud of what I do, I'm incredibly proud of the product that we produced, and I think we have an incredibly talented group of writers, producers, directors and actors who make the show, but that's what we do. We provide the scripted content and what happens after that is not my department.
Do you feel that you get enough support?
Writer's note: The day after this interview took place, Priestley called us wanting to clarify the above comments, saying:

"It's frustrating when you feel like you're not being successful in getting the word out there, but I think a lot of that has to do with budget and money, and money being allocated to other places. I don't think it has anything to do with anyone necessarily not caring or anyone being less than enthusiastic about the product that we're providing. I think it merely has to do with budgets more than anything."
For those who haven't seen the show, how would you describe it in 140 characters or less?
I can't for people who haven't seen the show. The show has changed, and the fourth season is really about the Fitzpatrick family and how they became the dysfunctional family that they are today.
Do you take anything from your family life into the character? [Priestley plays Richard "Fitz" Fitzpatrick, a used-car salesman who can easily be called morally bankrupt and a bad father.]
You directed one episode of "90210" but you never acted in it. You also reply to fans when they talk to you about Brandon Walsh on Twitter, so why not reprise your role as Brandon?
Because I couldn't find a reason to do it and I portrayed that character for 249 episodes [IMDB says Priestley was in 269]. And I couldn't find a reason to go back and do it again. I don't talk about Brandon Walsh on Twitter, everybody else talks about Brandon Walsh on Twitter.
But you mention Brandon Walsh on your Twitter bio. So it's there.
[Laughs] Yeah, it's true. Well look, that character and that show is going to be part of my career for the rest of my life, and to ignore it is silly, so you have to embrace it to a certain extent. You have to be able to laugh about it, if you can't laugh at yourself then you're doing something wrong. If you look back at that show and you look at all the high-waist mom jeans we were all wearing, and we're standing there trying to look all sexy. I mean come on, it's pretty comical.
"Call Me Fitz" premieres Oct. 7, 2013 at 10 p.m. ET on The Movie Network and Movie Central HD.
Like this article? Follow our Facebook page

Or follow us on Twitter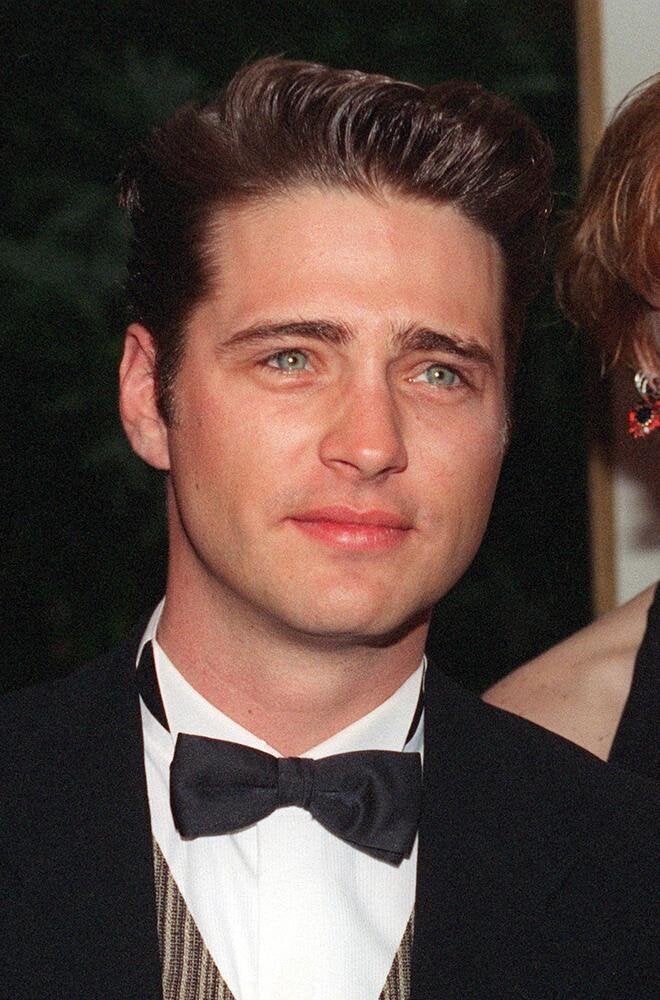 Jason Priestley
Popular in the Community