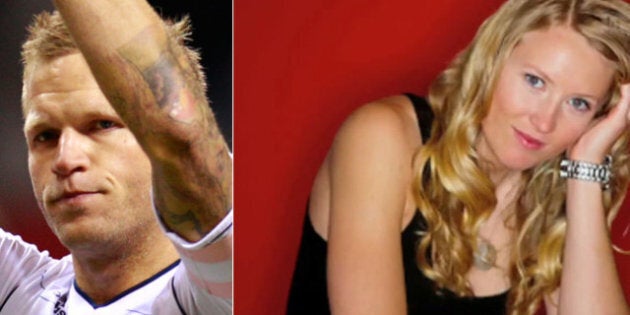 B.C. is set to get a new power couple as Vancouver Whitecaps captain Jay DeMerit and Olympic gold medal-winning skier Ashleigh McIvor have announced they are marrying.
DeMerit, 32, popped the question to McIvor over the Thanksgiving weekend while the couple were hiking in Pemberton, north of McIvor's hometown Whistler, the Province reported. The couple have been together for two years.
"We've had a great connection since I've been here," DeMerit said. "We make a great team."
McIvor agreed to marry the Whitecaps captain despite what he calls his "power mullet," a hairstyle he'll wear until the team makes the Major League Soccer (MLS) playoffs, the Vancouver Sun reported.
"Any time I can propose with a mullet and she says yes means you've got a pretty good girl," DeMerit said after a training session at Swangard Stadium.
He has served as captain ever since, leading the team through a disappointing first season and into a more successful sophomore season that has seen the team chase a playoff spot.
Popular in the Community