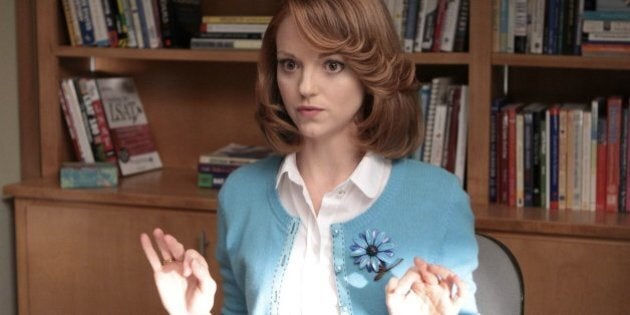 We might have already seen Will Schuester's last happy ending on "Glee" — at least when it comes to his personal life. Now that the original Glee Club teacher (as portrayed by Matthew Morrison) has gotten himself hitched and has a newborn son to take care of, the curtain may be closed on any future storylines involving his wife: that OCD guidance counselor formerly known as Emma Pillsbury.
Jayma Mays, who played the teacher since the show's beginnings but left in Season 5 alongside several of the original cast members, says that she is not confirmed to return for the final season of "Glee" just yet — despite reports to the contrary.
"We don't know for sure yet," she told HuffPost Canada TV while in Toronto promoting the second season of "The Millers." "That's something that we're trying to schedule with contracts and the different networks. They're trying to work it out so that I can. So hopefully!"
The 35-year-old, who currently portrays vegan yoga-shop owner Debbie on "The Millers," admitted she's sad to know that "Glee" is ending, but she has full faith that the show is in capable hands.
"It's funny that it's ending. Someone just said it feels like it's been on forever. And it does, it's hard to believe that it's only been on for five or six years," she said. "Those writers are just so good that I just feel like if they know it's time to wrap up the storylines, then it's time. But yeah, it's incredible."
Before that final episode, Mays would love to be able to step into Emma's perfectly polished pumps one final time, whether it's to bid farewell to some of the cast members or even just to leave viewers with one final, happy image of the Schuester family.
"I would love, selfishly, love to have some closure for that character," she added. "I loved playing Emma Pillsbury so much. I want to kind of officially shut the door on that and have a good cry."
Thanks to different ownerships, there can't be an official passing of the baton between "Glee" and "The Millers," but when asked what kind of pamphlet Mrs. Schue would recommend for Debbie and her functionally dysfunctional family on the CBS/CTV sitcom, it's a no-brainer.
"It would have to be something about having a dysfunctional family needing laugher therapy," she laughed. "That would be her pamphlet. But it would have some weird image on the front that wouldn't make any sense. Like, a lady pulling her hair out. They always have a frantic person on the front of them. Maybe it would be all of The Millers actually. All of them there, pulling their hair out. That would be it."
"The Millers" returns for Season 2 on Thursday, October 23 at 7.30 p.m. on CTV, before moving to its regular timeslot, Thursdays at 8.30 p.m. on CTV, beginning Oct. 30. "Glee" returns for its sixth and final season some time in 2015.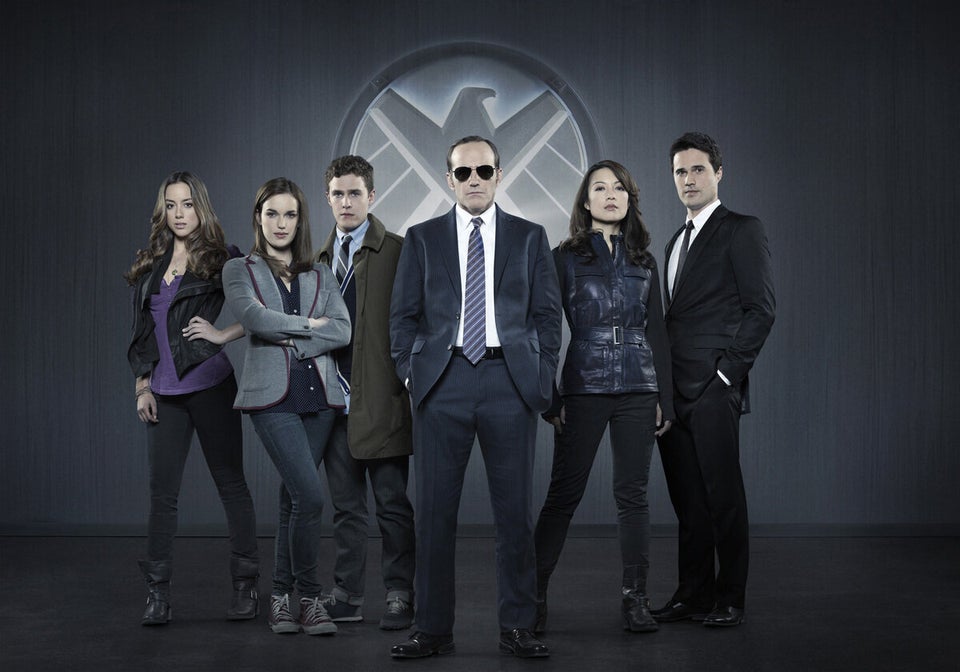 CTV 2014-15 Fall/Winter Lineup
Popular in the Community