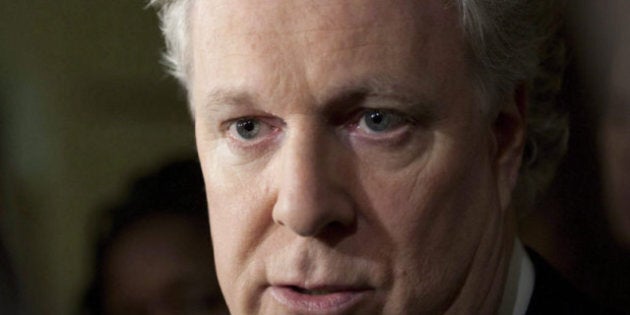 MONTREAL -- Contrary to popular belief, Quebec Premier Jean Charest is seriously considering a provincial election next year rather than this spring, a Liberal source told The Huffington Post.
Charest has until December 2013 to call an election in the French-speaking province, but recent speculation has been that he could be ready as early as this April.
Polls show a very low approval rating for Charest, who is nearing the end of his third term as Liberal premier. The centre-right party Coalition Avenir Quebec, headed by former businessman and cabinet minister Francois Legault, could get close to 100 out of 125 seats in the Quebec National Assembly if an election were held now, one poll showed.
"Mr. Charest has pretty much made up his mind about going to the polls in 2013, possibly as early as April 2013," a Liberal source close to the Quebec premier told The Huffington Post.
"The economy is a factor. The polls are bad, too. But Mr. Charest has an amazing ability to rebound and he believes that Legault has peaked in the polls, so imagine (what could happen) in one year," the Liberal source said.
Legault, a former Parti Quebecois cabinet minister and former CEO of Air Transat, is indeed untested. He founded his party in November and does not sit in the legislature. His team is untested, too. Legault's team had four members of the National Assembly (equivalent to MPs on the provincial level) until it and announced its intention to merge with the right-wing Action Democratique Party in the fall. He now has a team of eight, but the legislature is not yet sitting.
Jean-Francois Del Torchio, a spokesman for Legault's party, Coalition Avenir Quebec, told The Huffington Post that Charest could easily change his mind about a provincial election.
"We have already seen this movie... In 2008, Charest had said there would be no election, but he called one, so we do not believe in this (2013) scenario," he said.
Two sources working in the premier's office told The Huffington Post that the moment had not come for a provincial election.
"However, you should not exclude a 2012 election at this stage," one source in Charest's office said.
"We are going to focus on the economy until the term ends in December 2013. But only Mr. Charest knows (what will happen) and he is the one who will press on the button (to call an election)," another source in Charest's bureau said.
Furthermore, the total disarray of the separatist Parti Quebecois, headed by Pauline Marois, has been a solace for Charest. The separatist Bloc Quebecois was almost wiped out in the 2011 federal election, thus badly hurting its sister party, the PQ.
Marois' tough party line in favour of the future Quebec City's arena management with Quebecor and soft stance on Quebec independence has led to the implosion of her party. Five PQ members in the legislature left and calls for her resignation came from all sides, but Marois has stood firm ever since.
Recent polls, however, showed that the Parti Quebecois would be headed for a major defeat if an election were held today, with less than 20 per cent support.
One senior advisor to Marois told The Huffington Post she was "quite baffled" by the 2013 election scenario, adding Marois was abroad and could not be reached for comments.
Patrick White is managing editor of HuffPost Quebec. Follow him on Twitter @patwhite70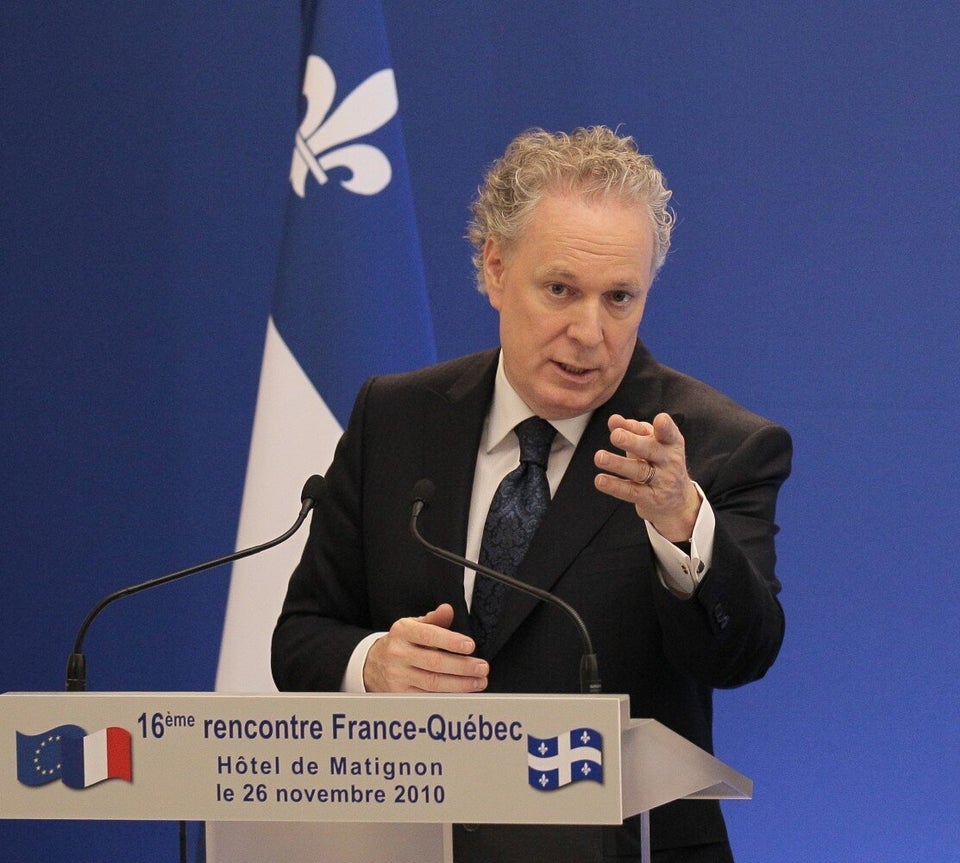 Canadian premiers popularity