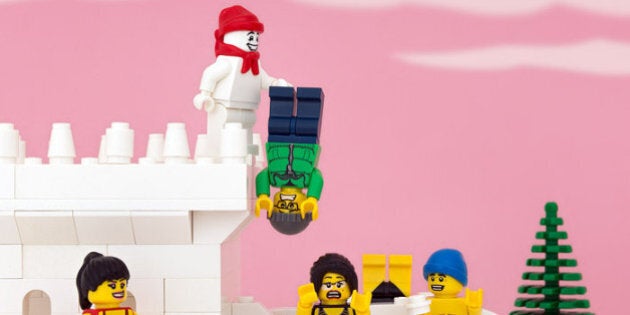 When Jeff Friesen isn't photographing Canada, he's building it brick by brick with his daughter.
It's part of his "Lego Great White North" gallery, in which the father-daughter duo mix travel, photography, humour and Lego to recreate Canada's provinces -- quirks and quarks included.
Usually, Friesen has to travel more to capture Canadiana.
The Halifax-based photographer typically takes landscape photos, like in his "The Canadian: Ghost Train Crossing Canada" photo essay. Friesen travelled around the country photographing a nine-foot replica of a 1955 model train amid majestic landscapes
But now, Friesen creates art at home with Lego.
"Each scene takes about eight hours of work from conceptualization to building the Lego to making the finished photograph. My daughter has about 5,000 Lego bricks ... she mysteriously gets a lot of Lego presents that are of some use to her dad." he told the Huffington Post Canada via email.
UPDATE: Friesen's project now includes Canada's three territories
The Brick Fantastic -- Canada Edition. Story continues after the gallery.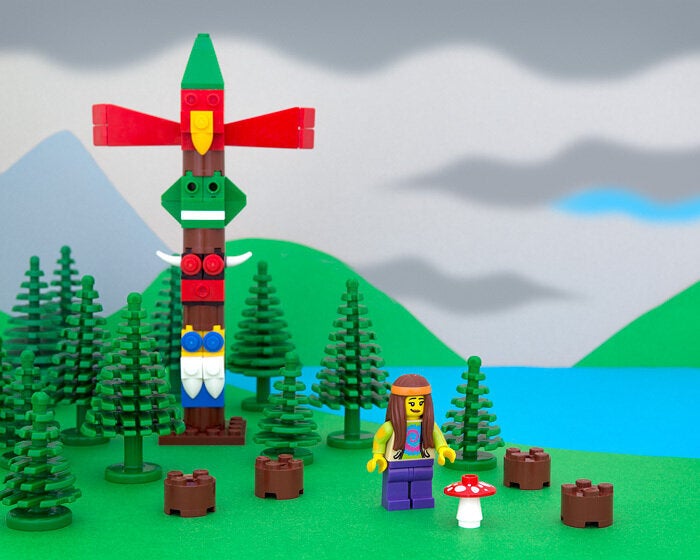 Jeff Friesen's The Brick Fantastic
There are 10 of models and the first is of Manitoba.
"Every summer I look after my seven year old during the afternoon and we do little photo projects with her toys. As a joke for my friends, I created the Lego Manitoba scene and said I was pitching Lego with the idea of a Winnipeg-themed Lego series," says Friesen, born in Winnipeg.
He's also done America's 50 states, also part of The Brick Fantastic project. Friesen says he doesn't plan to stop at states and provinces. He and his child have their eyes on the territories next.
"It will likely require buying a Lego polar bear on eBay," he says.
You can view more of Friesen's photography here
Like this article? Follow us on Twitter