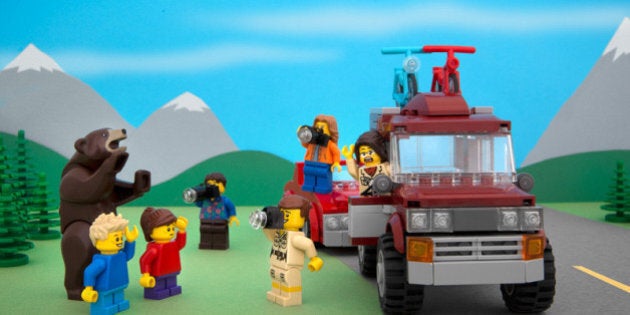 LEGO may have started in Denmark but give a few bricks to Jeff Friesen and the results will be undoubtedly Canadian.
By now, you're probably familiar with the Halifax photographer after his first set of Canadian models went viral but Friesen couldn't stop there. Canada is the world's second largest land mass and so it's tough to capture the essence of an entire province or territory in a single model, says Friesen.
"There were some funny ideas left over from the original round of pictures. My goal is to have around five LEGO scenes for every province," he told The Huffington Post Canada in an email, adding that some provinces with larger populations will most likely end up with more models.
Jeff Friesen's The Great LEGO North. Story continues after the gallery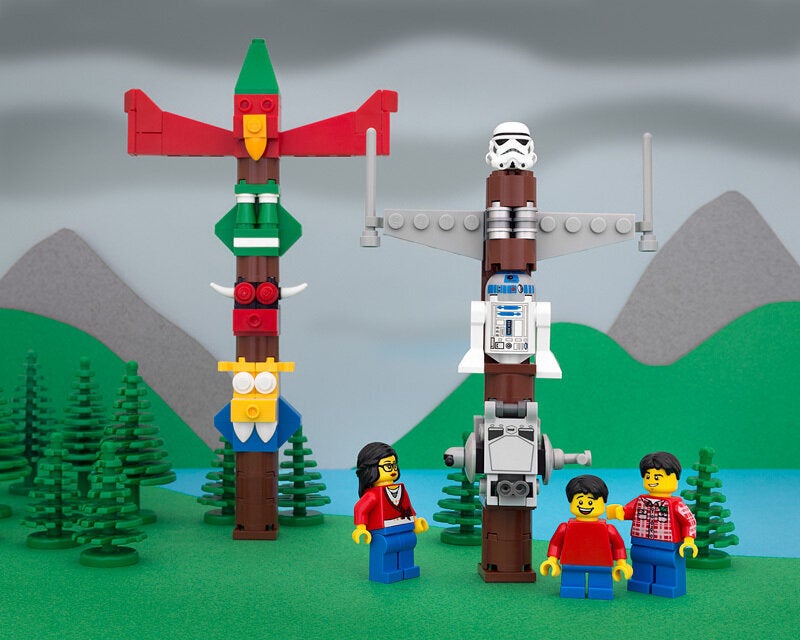 Jeff Friesen's The Great LEGO North
The project continues to blend Friesen's love for Canadian travel and the time he spends with his daughter during the winter.
"The new scenes were completed off and on over the long winter. It's a good indoor project."
And while the models were constructed inside, their inspirations are drawn from his time outdoors.
"I'm lucky enough to have visited every province, and I've lived on both coasts and the Prairies, so most of the inspiration comes from actual life experience. The new Alberta scene is basically a remake of something my family witnessed on the Icefields Parkway a couple of summers ago."
As a photographer, Friesen's past projects, like "The Canadian: Ghost Train Cross Canada", have taken him across the country, though he's yet to visit the Northwest Territories which is leaving him stumped for future ideas. When Friesen can't do a modern-day recreation, he takes a few artistic liberties.
"Even fictionalized scenes, such as the Vikings in Newfoundland, are drawn from reality. The landscape in that picture is pretty much how it looked at L'Anse Aux Meadows when I visited, with icebergs looming on the horizon. I'm also fascinated by the different shades of brown in Newfoundland cuisine, so it's wonderful that their home-grown restaurant chain is called Mary Brown's."
Friesen says the ultimate goal is to turn the project into a book. Despite making backgrounds more detailed and breakthroughs in LEGO-Mountie modelling, he's still working out the kinks.
"Hockey has not been featured yet... it's hard to decide which province should get it."