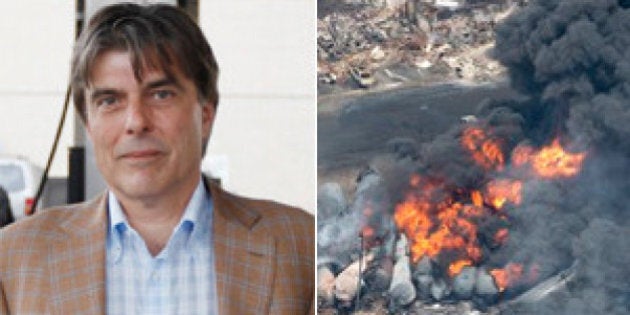 The rapid rise in rail shipments of oil means the odds are good Canada's railroads will suffer more disasters like Lac-Megantic, says economist Jeff Rubin, throwing the future of Canada's railroads and oil industry into doubt.
Rubin, the former chief economist for CIBC and author of "The End of Growth," noted in an interview with Maclean's that the train that blew up in Lac-Megantic last July, killing 47 people, had passed through Toronto on its way.
If a future disaster were to take place in a major city, the lawsuits would "dramatically hike the insurance costs" for railroads.
"When I say we're going to have other disasters, I'm not making a statement about corporate negligence or malfeasance," Rubin said. "I'm merely talking about the laws of probability. Rail is a far more expensive and hazardous way of moving oil than pipelines."
"I'm sure that environmentalists don't agree much with Stephen Harper on energy policy, but it's hard to argue with him when he says that rail is an economically costly way of moving oil, and a much more environmentally hazardous way, and we've seen that" in the Lac-Megantic disaster last summer, Rubin said.
Contrary to the oilsands industry's predictions, "we're unlikely to see regulatory approval of the infrastructure to allow expansion to 5 million barrels per day" from the current 2 million, Rubin said.
In the Macleans interview, Rubin said the cost of increasing oilsands production works out to $70 to $100 per barrel, while oilsands exports are selling for about $58 per barrel at present.
The federal government and the industry have "grossly miscalculated the economics of the oilsands," he said.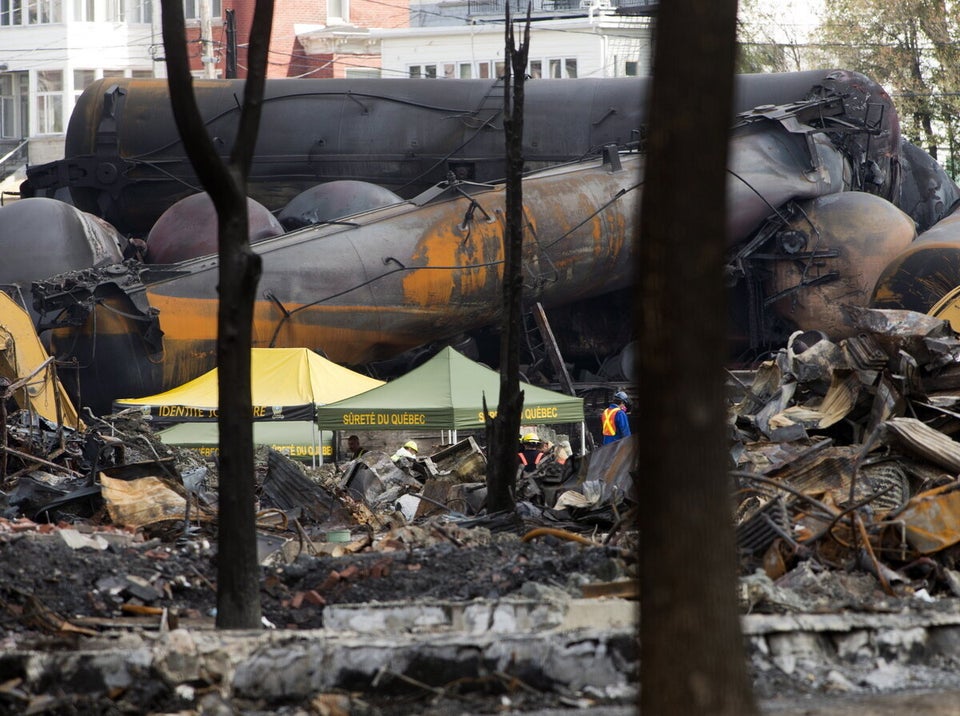 Lac-Megantic Explosions, Fire