Jeffrey Alford started writing about food in 1988, and though things have drastically changed in his life since then, his passion for cooking and culture remains the same.
For 24 years, Alford had a life most would envy, living in Toronto with his wife Naomi and two kids. The couple shared a farmhouse and a condo in Chiang Mai, in the north of Thailand, and even a successful writing career, co-authoring two cookbooks together.
But somewhere along the way Alford began to hate the city and the loneliness he felt when he was there. Not knowing what to do, he began taking antidepressants and hiding away in his basement, until one day he decided to change it all.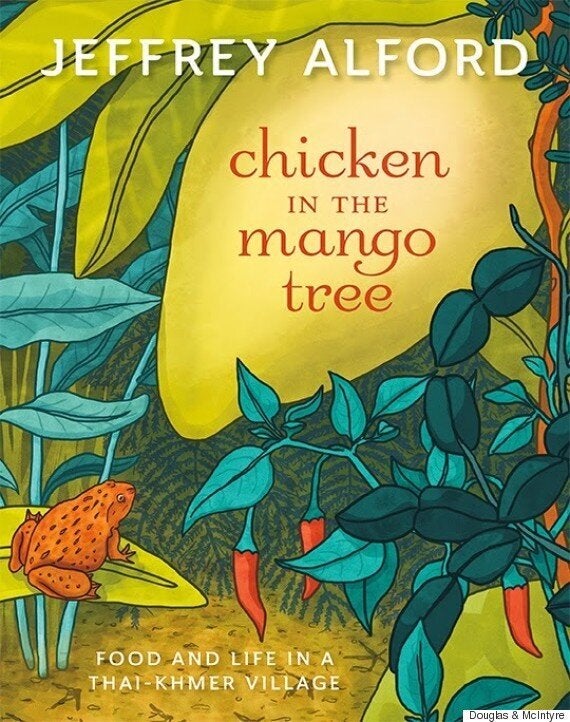 "I was at our farm, waiting for Naomi to come home ... it was dark and I was walking behind the barn and I thought 'I have to do this ... it will be horrible for all the people I love most in life. But I have to do it,'" Alford tells the Huffington Post Canada, referring to the night he told his wife he wanted a divorce.
Immediately after his divorce, Alford decided to board a plane. "In reality, [I left] a year before that," he says of his emotional departure. Alford's first stop was the condo he owned with his ex-wife in Chiang Mai. In happier times, the two would travel back and forth between Thailand and Canada with their children. For Alford, the South Asian country was more like home than Toronto would ever be.
And while Alford has no regrets now, he does admit that fear nearly kept him from leaving Canada. "I was so anxious [before I left] I actually went to the [emergency room], thinking I might be having a heart attack," he says. Fortunately, Alford was met by a doctor who knew better, telling him, " No, you are not having [a] heart attack. Catch that plane. I think you're doing the right thing," he recalls.
Alford's journey to Thailand had one connection, literally and figuratively. While catching his connecting flight in Los Angeles, Alford met a young woman on her own adventure. The two bonded over leaving unhappy relationships while sharing a bottle of booze and flying across the Pacific. "We hugged for two hours before catching different planes ... good things happen when you need them to happen," he says.
Sure enough, good things did happen after Alford took back control of his life. He started going out more, dancing and playing pool at local bars. He even met a woman.
"We decided — almost like an arranged marriage, only we were doing our own arranging — to try living together in Kravan," he recalls. The small village in northeastern Thailand, near Cambodia, revolves around agriculture and the people's relationship to their food.
And that's exactly what Chicken in the Mango Tree, Alford's latest cookbook, is all about. It chronicles his journey from Toronto to Kravan with his new partner, Pea and her family. He calls the book a documentary film in print, a way for him to showcase his new life with Pea and her vast food and culture knowledge.
Early in chapter one of his new book, Alford recalls the day he and Pea moved to Kravan. They travelled 15 hours by bus, all while feeling like a young couple embarking on a new adventure. The couple currently rents a two-storey home in a town outside of the village now, overlooking rice fields and water buffalos where, Alford says, "life is simple." They pay $100 rent per month and spend their days doing the things they love. "[I] write, Pea gardens, we both cook," he adds.
"Life here is different," Alford says. And for a food lover it sounds like a dream. "People have no problem eating small amounts of food five or more times a day," he says.
"What I love most about [Thai food] is people's relation to [it]. [It] is very communal as well as informal," Alford explains. And it's fresh too! Despite having two refrigerators, Alford says Pea goes to the market twice a day to buy fresh (and often live) ingredients to be cooked later in the day. The two rarely eat food cooked by others, instead making it a habit to pick, fish, kill and cook food on their own.
And as for his kids, they're fine with the changes. Alford explains it succinctly, saying, "children don't want parents fighting. Period."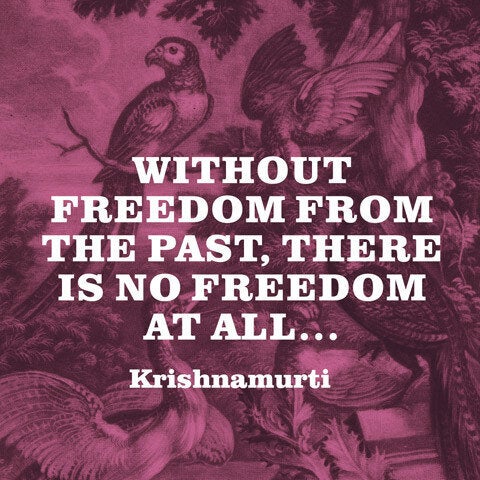 If you or someone you know is taking steps to live a life that's simpler, saner and more fulfilling, we want to hear about it. To submit a Letting Go nomination, email thirdmetric@huffingtonpost.com.