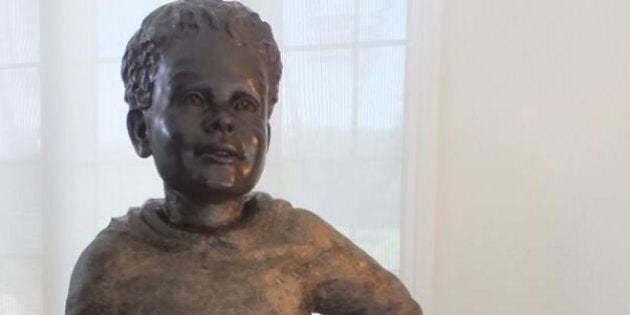 In a tweet posted by Todd Boyce, a father of three who'd come up with the idea for a statue, and who had originally asked the comic company for permission to use the iconic "S," noted the company had changed its mind:
Baldwin had loved dressing up as Superman, his dad told the Canadian Press, and a picture of him in the superhero's costume inspired Boyce to start an Indiegogo campaign to create a memorial for the young boy. Artist and sculptor Ruth Abernethy was commissioned to work on the statue: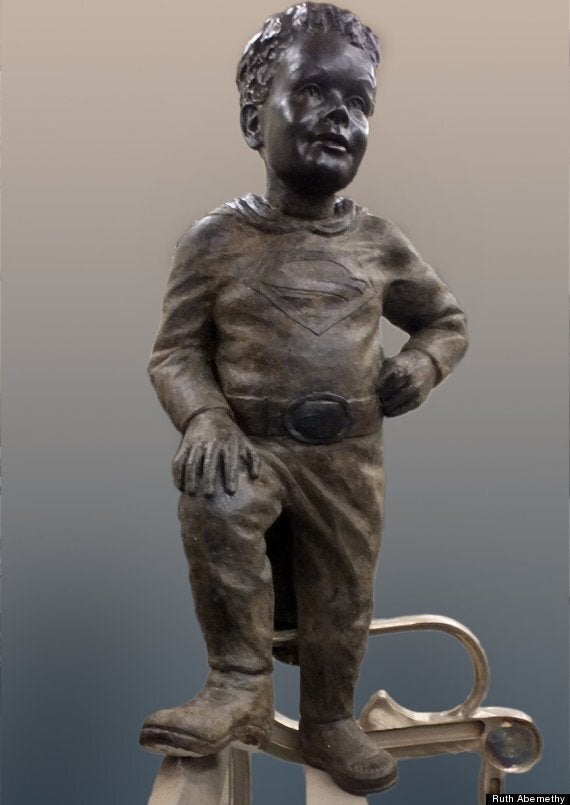 DC Entertainment originally refused to allow the use of the logo because they didn't want to be associated with child abuse, reported the National Post. Boyce and Abernethy had then decided they would use a "J" instead of an "S." But after a huge number of people expressed dismay and astonishment at DC's remarks, the decision was reversed, and now Baldwin's statue will hopefully be going into Toronto park in the fall.
"I think they received a lot of backlash from their fans...They described it as a maelstrom of fan uprising,'' Boyce told the Canadian Press. "They had struggled with this decision before, but based on the response that they've received they've come around to reversing it.'"
In a statement reported by the Canadian Press, DC Entertainment said, "We are honoured by the relationship that our fans have with our characters, and fully understand the magnitude of their passion. We take each request seriously and our heartfelt thoughts go out to the victims, the family and those affected. DC Entertainment uses a flexible set of criteria when we receive worthy requests such as this, and at times have reconsidered our initial stance.''
"It will be a symbol to everyone about how important it is to be diligent about reporting suspected instances of child abuse to prevent another needless death such as Jeffrey's," reads the Indiegogo campaign. "Jeffrey's statue will be constructed in a manner to allow children to interact with."
—with files from The Canadian Press