A teacher in Dunnville, Ont. is in trouble again over inappropriate remarks she allegedly made to students.
The Brantford Expositor reports that she apparently told a male student in March 2015 to "grow some balls," called him an idiot, and slapped or hit him in the head.
The Grand Erie District School Board suspended her for a day without pay two months later.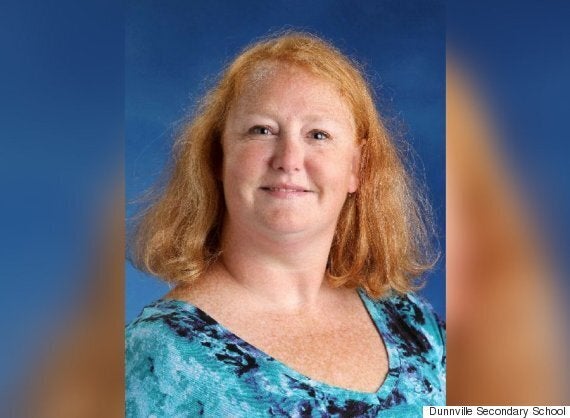 Jennifer Green-Johnson has been accused of professional misconduct over comments she allegedly made to students. (Photo: Dunnville Secondary School)
During the 2015-2016 school year, Green-Johnson also allegedly made comments to students like, "Why don't you lick me where I fart?," "I have never said this to a student before but f*ck you," and "it looks like your ass cheeks are too close together," according to the Ontario College of Teachers.
She also apparently told students that a female student "looked like a frumpy old lady today."
She was suspended without pay for six days in February.
The college's discipline committee has also dealt with Green-Johnson twice before for allegations of professional misconduct.
Charges were dropped in 2007, but she was found guilty of professional misconduct in January relating to incidents in 2011.
"Worthless teacher and worthless human being." — Former student
The college said she used words like "bitching," "idiots", "ass" and "stupid" while teaching.
In 2011, she noticed two students play-wrestling outside her classroom, and when one jumped on the other's back, another student overheard her say "so you like it from behind."
At the time of the January decision, she had already been suspended three times by the school board. The disciplinary committee ordered her to serve her suspension retroactively.
She also had to complete courses related to setting appropriate boundaries with students.
"In particular, the Committee is concerned with the pattern of behaviour displayed by the member and the fact that the member's conduct did not improve, even after several interventions by her board," the college's disciplinary panel wrote.
Uncommon for teachers to face disciplinary panel multiple times
A spokesperson for the Ontario College of Teachers told the Expositor in an email that Green-Johnson's situation is uncommon.
"We have had cases where a teacher faces a college disciplinary panel a second time but it is not frequent," said Gabrielle Barkany.
School board superintendent Scott Sincerbox told the newspaper it follows a "progressive discipline process"for teachers, which can range from verbal warnings and a conversation to an eventual firing.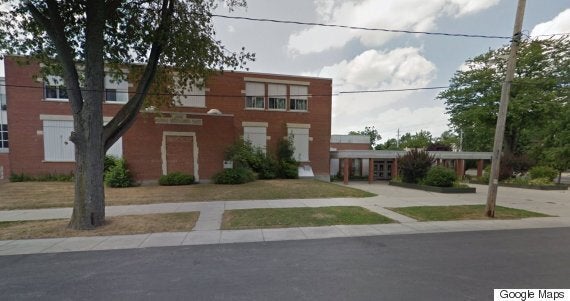 Dunnville Secondary School, where Jennifer Green-Johnson teaches English. (Photo: Google Maps/Screenshot)
While a few former and current students were fans, a number of others said she was unprofessional, immature and a bully.
"She's the most immature teacher i have ever come in contact with. Terrible teacher and EVEN worst (sic) when it comes to "acting" like one of the students," wrote one.
"Swears at students all the time, and laughs if you don't know the correct answer," wrote another.
One person who was in her class in the early 2000s said they weren't at all surprised by the recent allegations, saying she never taught them anything.
"Worthless teacher and worthless human being."
The Ontario College of Teachers will meet Friday to set a date for Green-Johnson's hearing.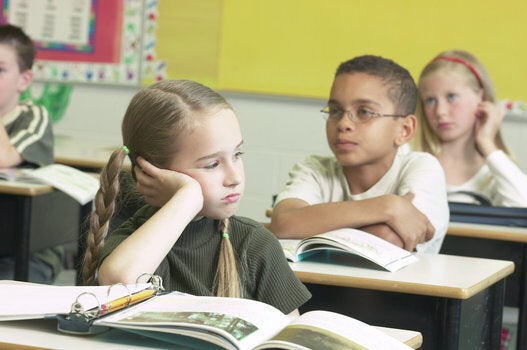 Ridiculous Things Parents Have Said To Teachers
Popular in the Community