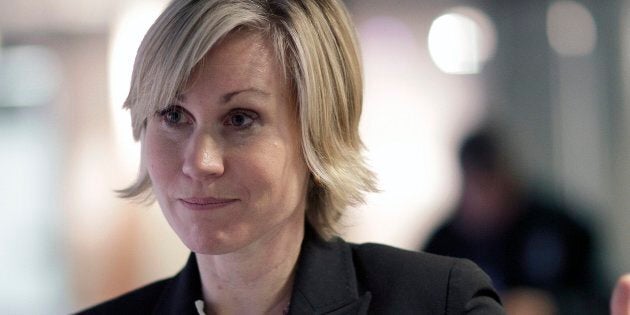 UPDATE - July 31, 2018: Jennifer Keesmaat now says that her tweets about Toronto separating from Ontario were an expression of frustration and not a policy proposal.
An outspoken former Toronto city planner is running for mayor and she's got one hell of an idea: the city should secede from Ontario and become Canada's 11th province.
Jennifer Keesmaat announced her run Friday, on the same morning that Ontario Premier Doug Ford announced he would unilaterally cut the number of Toronto city councillors from 47 to 25. Ford's move comes just months before the city's October 22 election.
Watch Ford's announcement:
The premier's decision was revealed on the last day that candidates could register to run. Ford said the deadline for council candidates would be extended until September — but not the one for mayoral wannabes.
When news of Ford's plan to cut councillors leaked on Thursday night, Keesmaat wrote that it "changes everything." She offered her solution in one word: "Secession."
Keesmaat doubled down on Friday morning.
"I am running for mayor because I believe we need bold ideas in this city," she said on Friday.
Boldness is what Keesmaat has become known for.
As city planner, she ruffled feathers in council by voicing her opinions about development, bike lanes and the squabbling of local politicians. Keesmaat accrued a loyal following online and became something of a local celebrity.
Spokesman Sean Meagher said Keesmaat would release a statement elaborating on her campaign and plan for Toronto in the coming days.