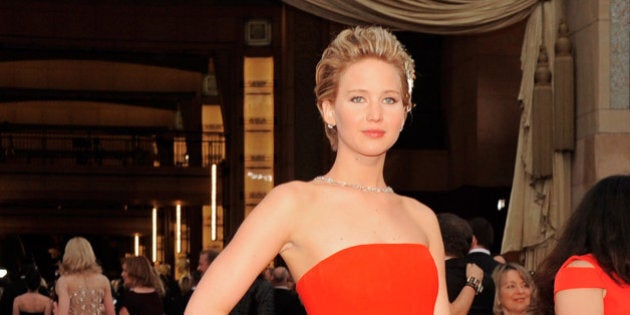 It wouldn't be the Oscars without some zany Jennifer Lawrence moment and lucky for us, we got to witness two!
Given that many actresses try to look as perfect as possible on Hollywood's most glamorous night of the year, it's refreshing to see JLaw counter that with her "I'm not perfect!" message.
It's a nice reminder that celebrities aren't the mannequins they appear to be and that yes, they too have fatty areas (and they look gorgeous).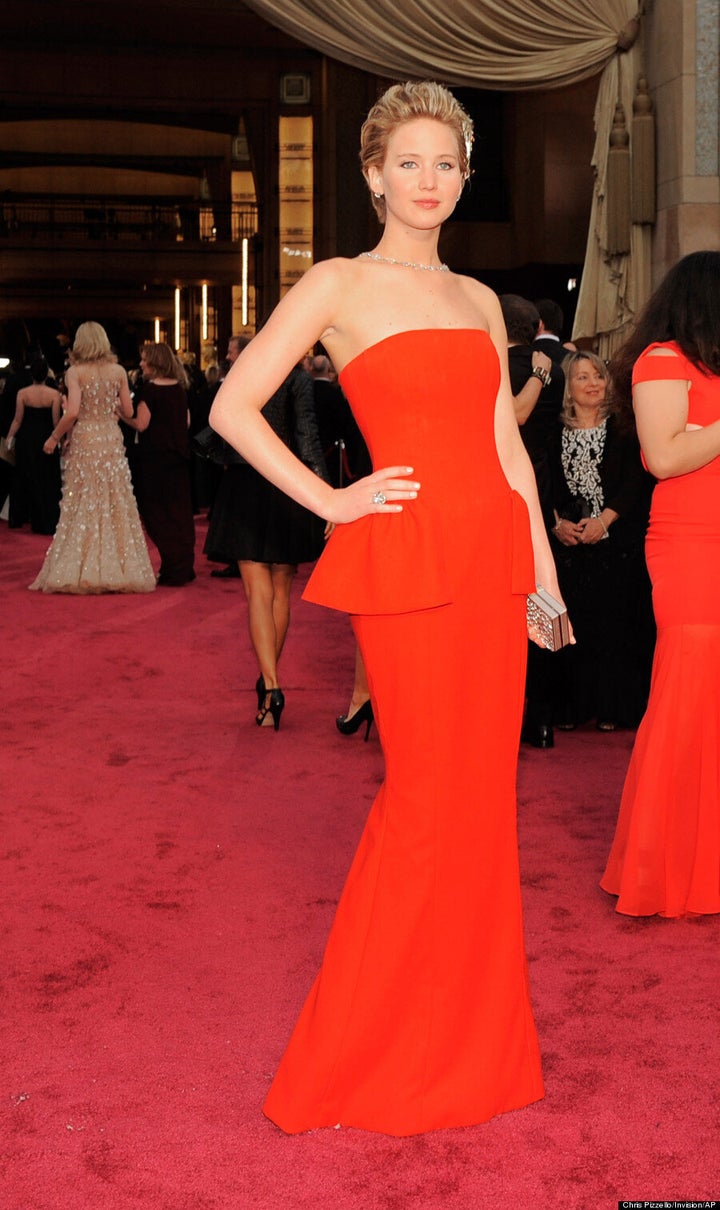 Showing off her strength in front of Lupita Nyong'o: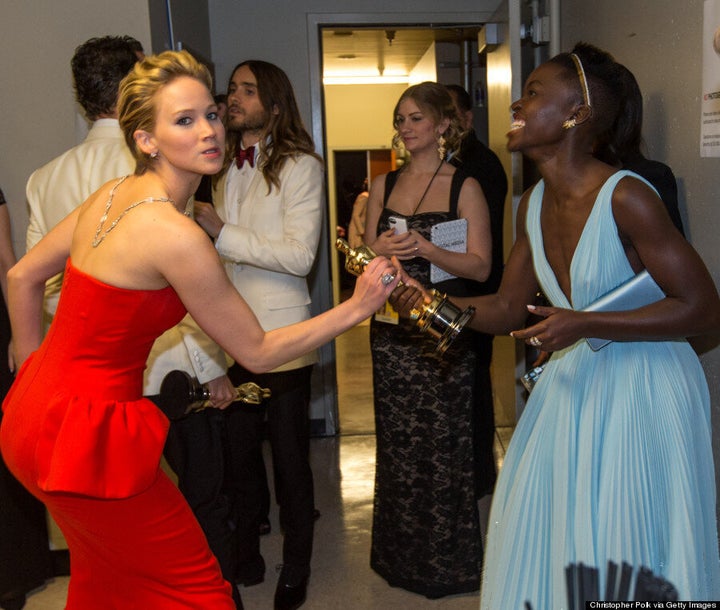 More red carpet pics from the Academy Awards: