So Jennifer Lawrence fell on the Oscar red carpet Sunday night.
And because she also fell on her way to collect her statue for best actress last year, the internet was quick to speculate that Lawrence took a tumble on purpose to make everyone like her. Because she's so charmingly authentic.
Either that or she tripped over a traffic cone like everyone saw her do. Tough to know...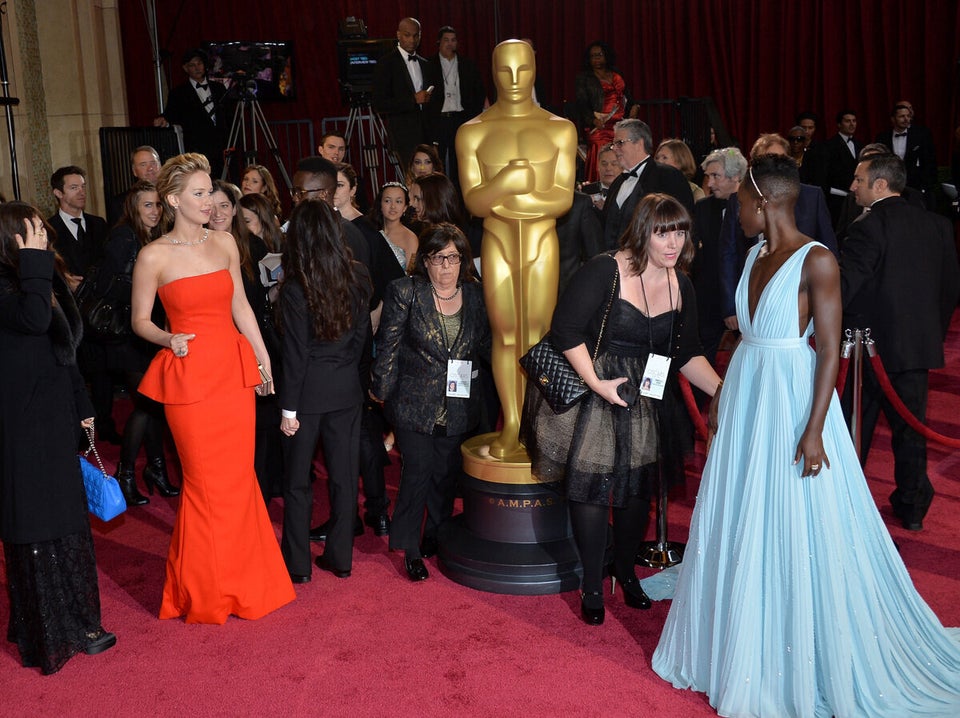 Oscars 2014 Red Carpet