Jennifer Lawrence had plenty of costume changes in The Hunger Games book and movie -- who could forget the infamous 'flaming' outfits that her character Katniss and co-tribute Peeta wore to make their public debut? Hard to top in real life, perhaps, but these days, the actress's star is burning pretty brightly.
So it's little wonder so many eyes are on Lawrence at this year's Toronto International Film Festival. The actress is in the city promoting two films, 'Silver Lining Playbook' alongside powerhouse actor Robert De Niro, and 'The Place Beyond The Pines,' featuring powerhouse-in-training Ryan Gosling, among others. What does one wear alongside such A-listers?
The young star has opted for two markedly different red-carpet looks so far: On Friday, she wore a short, patterned blue lace dress with a short, layered skirt, looking every inch the ingenue with her hair in a casual, wavy updo.
On Saturday, the star went for a much more dramatic strapless floor-length gown, with a tie-dyed multicoloured pattern. Her formerly carefree hair was straightened and worn long and unadorned.
Which look do you think Cinna would approve of?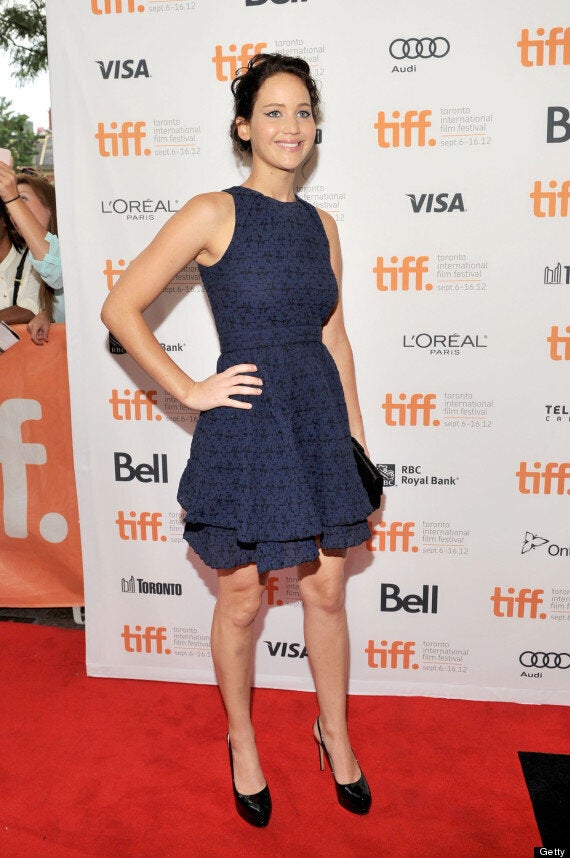 Lawrence's Saturday look: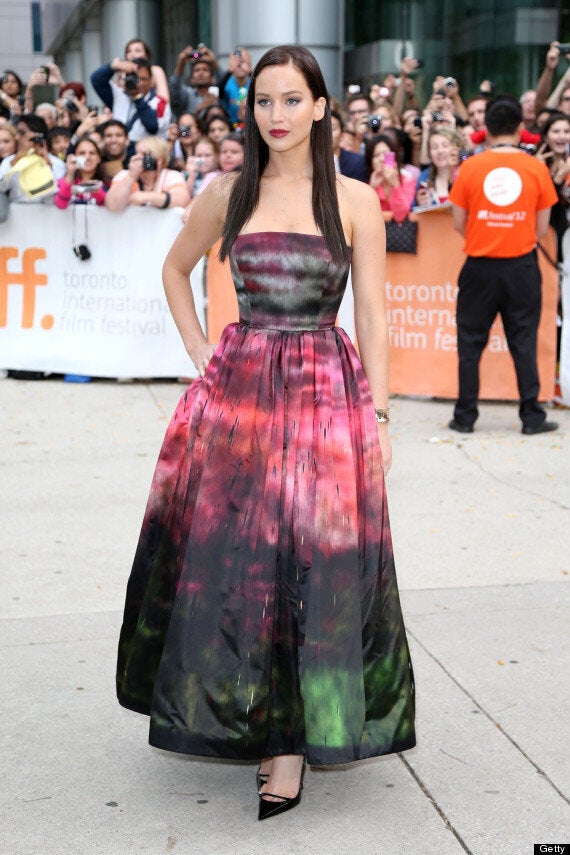 More celeb style from TIFF 2012: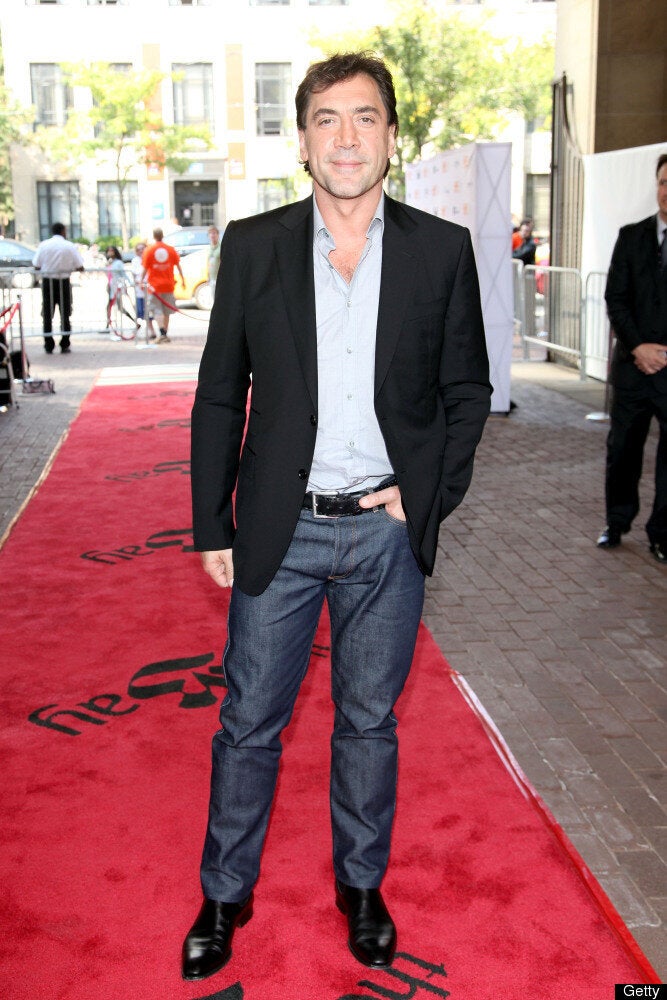 TIFF 2012: Stars Show Off Their Style
Popular in the Community