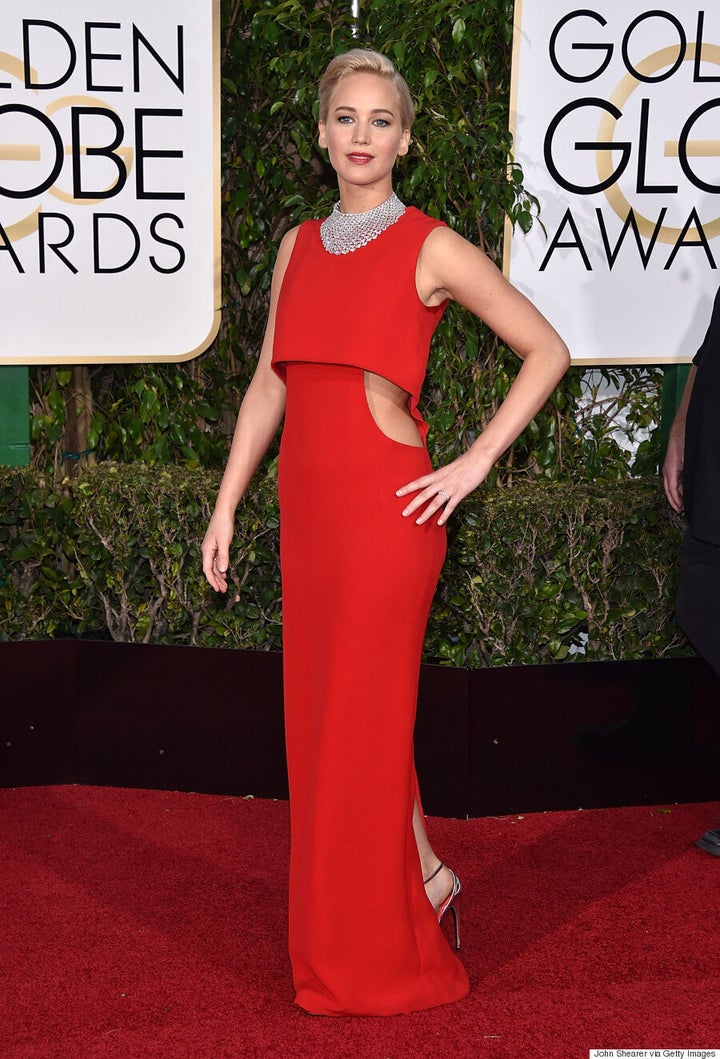 "That was my plan-B dress," the 25-year-old admitted to the glossy. "Plan A was a dress that I couldn't wear because awards season is synced with my menstrual cycle, and it has been for years."
The "Joy" actress went on to say that she picked the structured, sleeveless gown which she accessorized with a stunning diamond Chopard choker necklace because "it was loose at the front."
"I didn't have to worry about sucking anything in," Lawrence, who won the Globe that night for Best Actress in a motion picture - comedy, said. "The other dress was really tight, and I'm not going to suck in my uterus. I don't have to do that."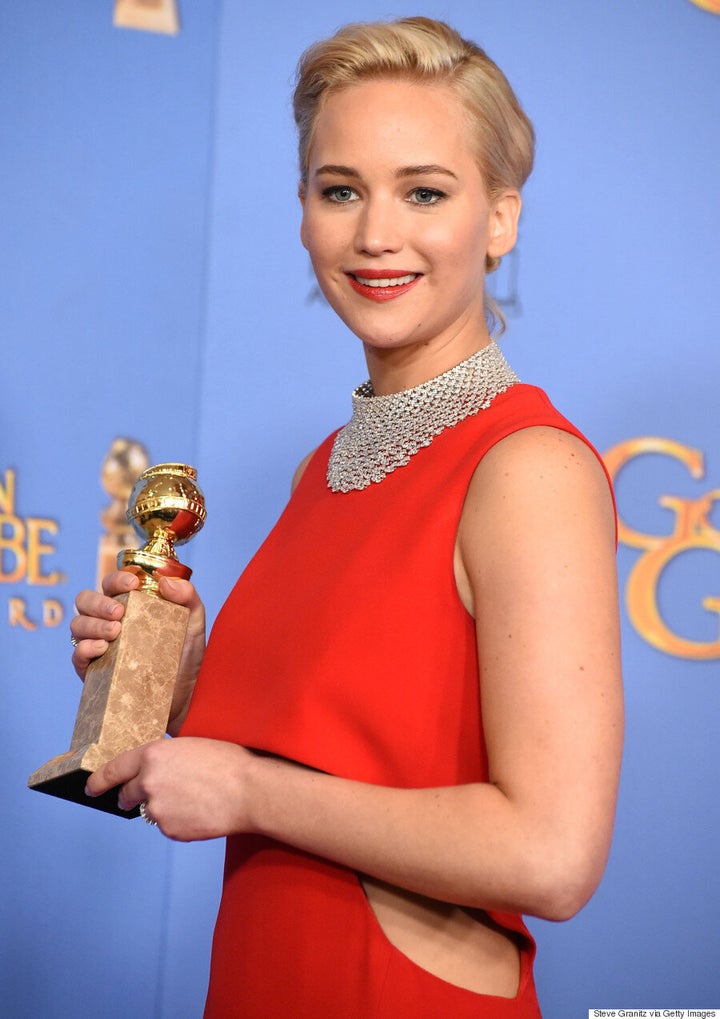 Now that's real talk all of us women can relate to! Sometimes it's just comfort over style.
As for the other highlights from her the candid interview, Jennifer also gets real about body image in the film industry.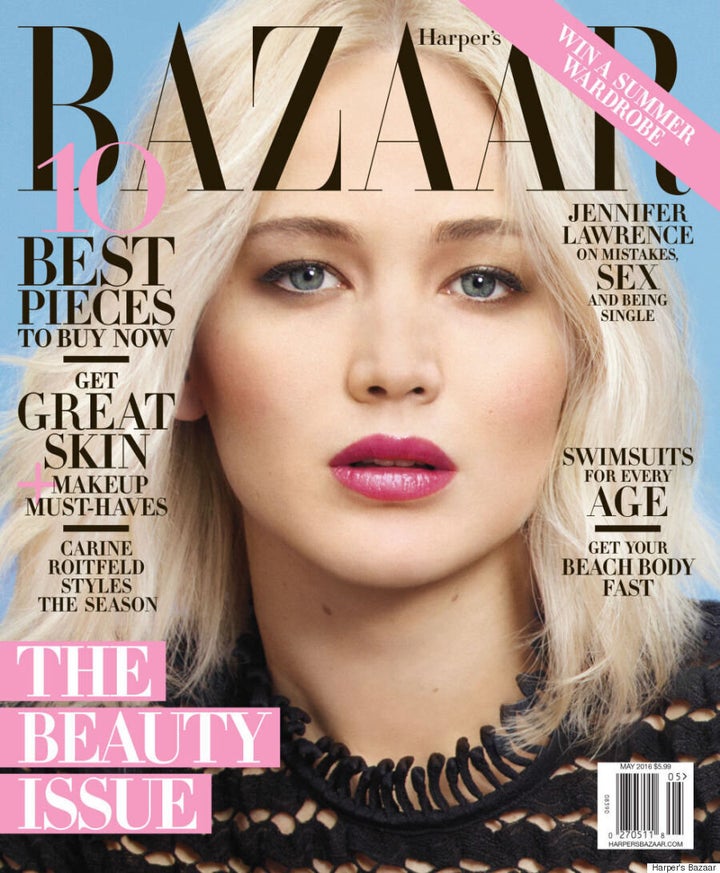 "I would like us to make a new normal-body type," she said. "Everybody says, 'We love that there is somebody with a normal body!' And I'm like, 'I don't feel like I have a normal body.' I do Pilates every day. I eat, but I work out a lot more than a normal person. I think we've gotten so used to underweight that when you are a normal weight it's like, 'Oh, my God, she's curvy.' Which is crazy. The bare minimum, just for me, would be to up the ante. At least so I don't feel like the fattest one."
For the full interview, head to HarpersBazaar.com, or pick up the May 2016 issue when it hits newsstands April 19th.
Popular in the Community