True, not all of us can get Jennifer Lopez's amazing booty but we can sure obtain her cool galaxy leggings (somehow).
JLo captioned the pic: "Back at it!! @jlodancers Singapore here we come!! #rehearsalflow #familia #LOVE."
In the pic, "The Boy Next Door" star has her back (and her famous derriere) facing the camera and shows off her toned physique in a long-sleeved pink crop top, wedge trainers and the colourful leggings, which we should all own because everyone looks good in a galaxy print (see: Carey Mulligan in a Christopher Kane galaxy dress at TIFF 2012).
The mom also shared a close-up snap of herself posing with her backup singers, revealing her flawless skin and hair (seriously, how does girl do it??).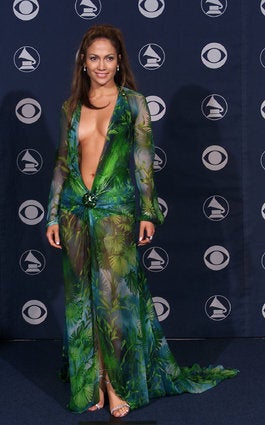 Jennifer Lopez's Hottest Looks