Jennifer Lopez's kids encouraged her to record a song called "Big Booty."
The "On the Floor" singer is currently working on her eighth studio album, receiving help from her six-year-old twins Max and Emme for song selection.
One choice in particular proved to be controversial in her eyes.
"'There's a song called Big Booty on the album. It's a Diplo track. At first I said 'Never in my life will I do a song called Big Booty,'" she explained during an appearance on Jimmy Kimmel Live. "But then I was in the car with my twins and as soon as they heard Big Booty they went crazy. They loved this song and because of that I recorded it."
Jennifer, who showed off her enviable figure in a white bandage mini dress during the appearance, is proud parents to the twins with ex-husband Marc Anthony. The 44-year-old added that Max in particular seems to have inherited his parents' musical genes.
"'My son has a very good ear -- he could be the next Clive Davis. I don't know what I want him to do, I just want him to be happy but he can pick the big smashes on the first listen," she told the host.
Jennifer's latest album follows her 2011 release, "Love?" She admitted that the record is a bit behind schedule, and she is still to come up with a name for it. When she divulged one option was "Same Girl", Jimmy wasn't keen.
"'I feel like we visited that already with 'Jenny From The Block,'" he said.
Another option for Jennifer was "AKA," "Because I've been given so many monikers over the years," she laughed.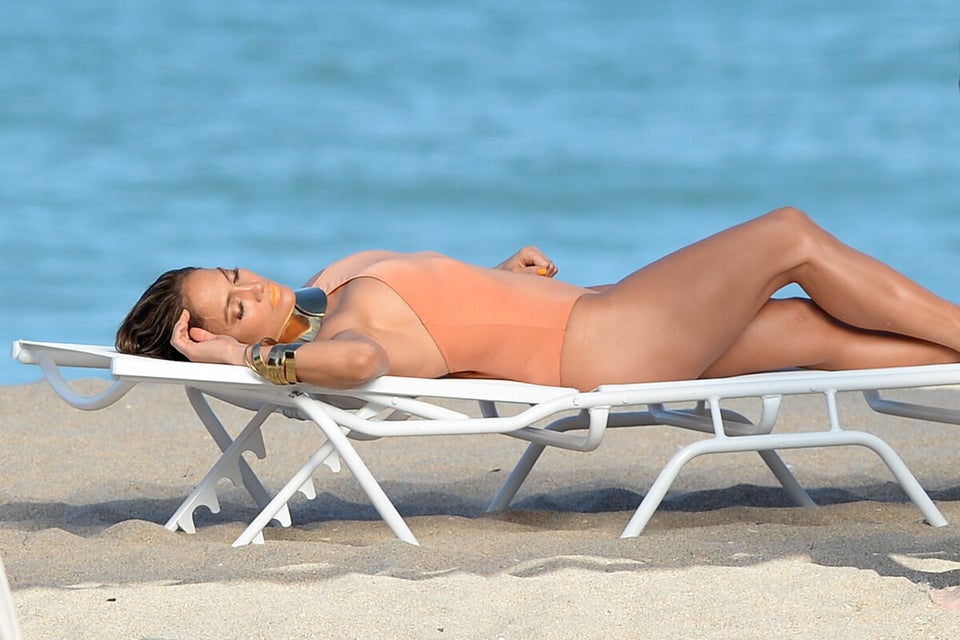 J.Lo And Pitbull Shoot Video In Fort Lauderdale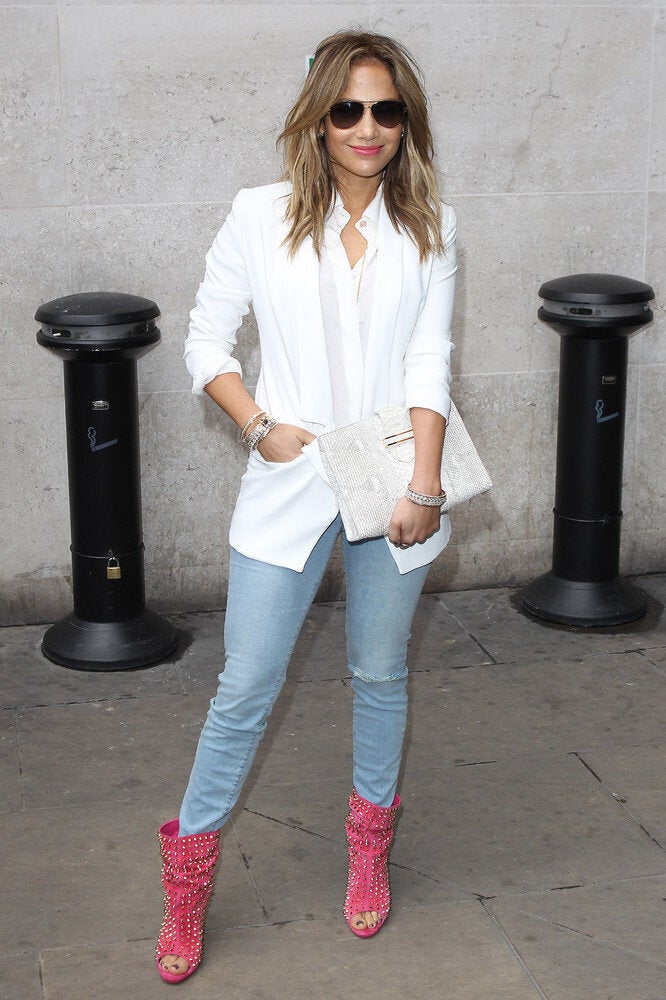 Jennifer Lopez
Popular in the Community