On Sunday evening, Jennifer Lopez opened the American Music Awards with a show-stopping dance number that was pretty much flawless. But there was one thing that made us do a double-take — her choice of costume.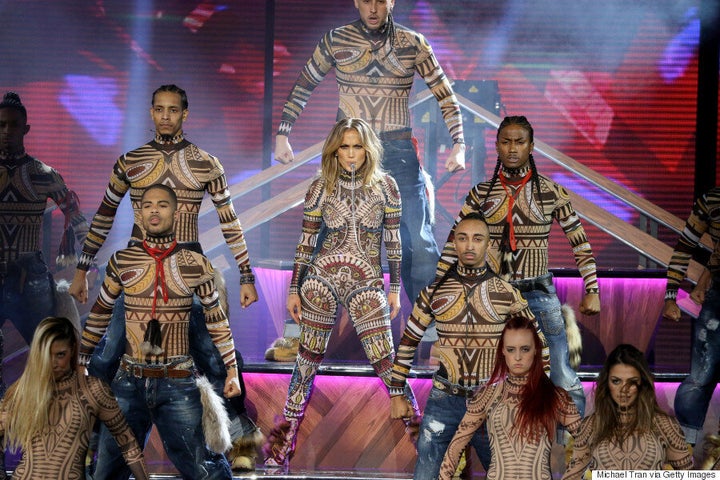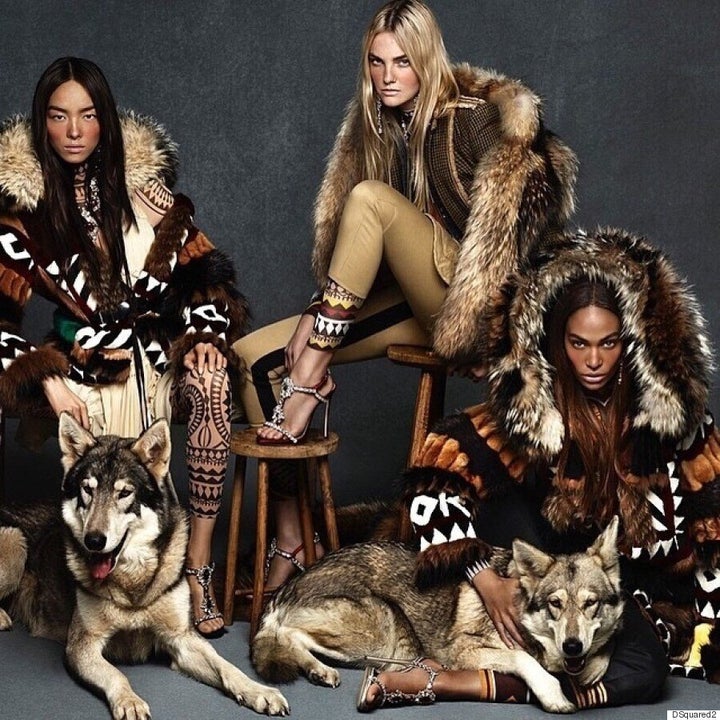 An image from DSquared's fall/winter 2015 campaign.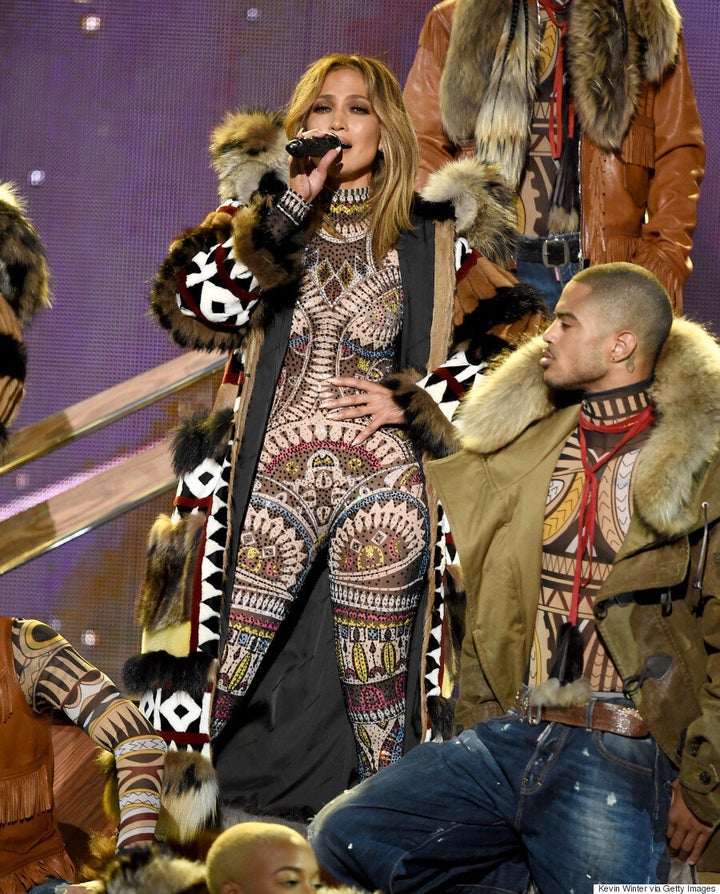 So why would Jennifer choose to wear these racially insensitive costumes? The choice seems random, as the opening number was based on 2015's top hits, so donning garb that's disrespectful and culturally insensitive to aboriginal culture just seems bizarre and unnecessary.
However, the appropriation is still happening. And that's a problem.
What do you think of Jennifer Lopez's AMAs costume choice? Sound off in the comments below.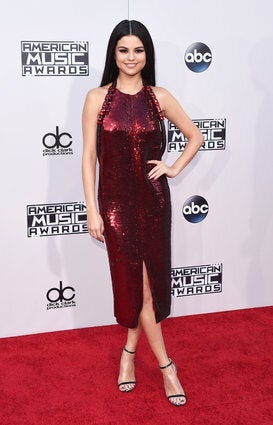 American Music Awards 2015