That green Versace number? Forgotten. In it's place is the new JLo dress that we're sure to remember for years to come.
And can we talk about that thigh-high slit? Despite tons of celebs who have worn the look (ahem, Angelina Jolie), the 45-year-old "American Idol" judge made the ensemble look fresh and new, as only JLo can do.
As usual, the movie star didn't need tons of makeup to highlight her gorgeous face. (When you look as good as she does sans makeup, there's no point in layering it on on the red carpet). Instead, the mom opted for a nude lip and a smoky eye.
She's a sophisticated lady, that JLo!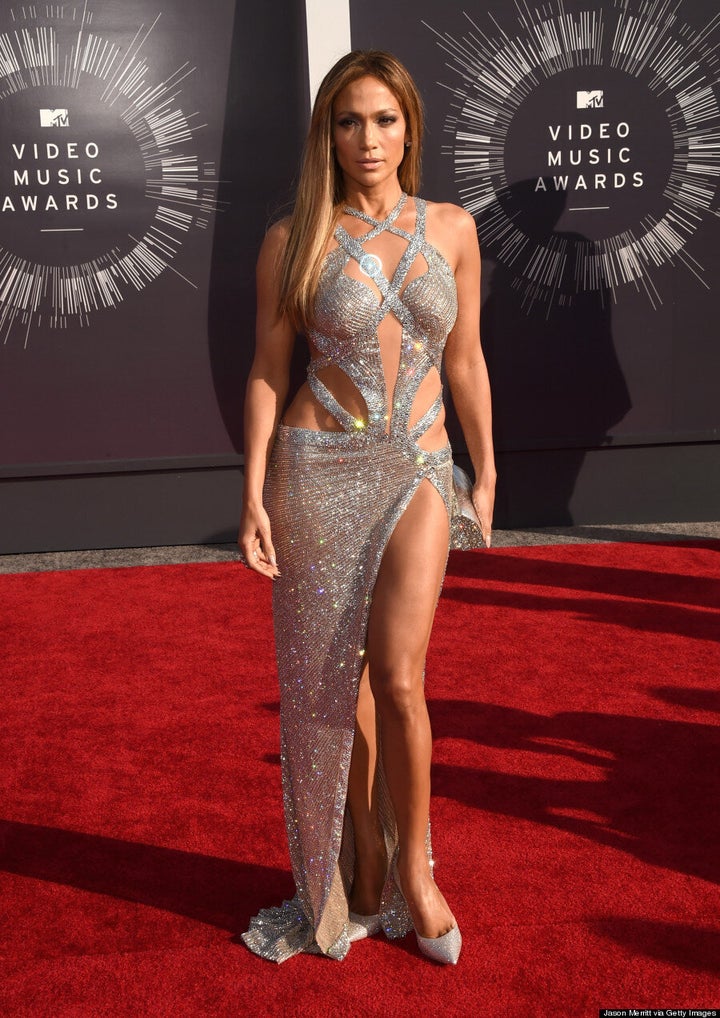 So many gorgeous celebs at the VMAs: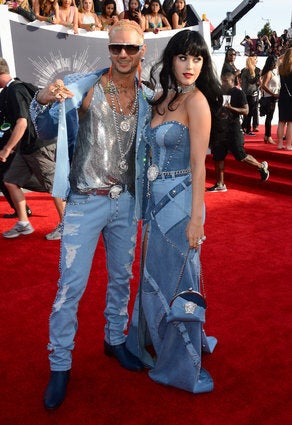 2014 MTV VMAs Red Carpet
Popular in the Community