A 20-year-old Montreal woman was surprised when police showed up at her home to arrest her for an Instagram photo she took of graffiti showing Montreal police spokesperson Ian Lafreniere with a bullet in his head.
Jennifer Pawluck took the photo in question in the Hochelaga-Maisonneuve neighbourhood of Montreal last month.
"Many of my friends do not like the police," Pawluck told the Huffington Post Québec, in French. "I thought it would be funny to put the picture on Instagram. I do not even know who he is, Ian Lafreniere."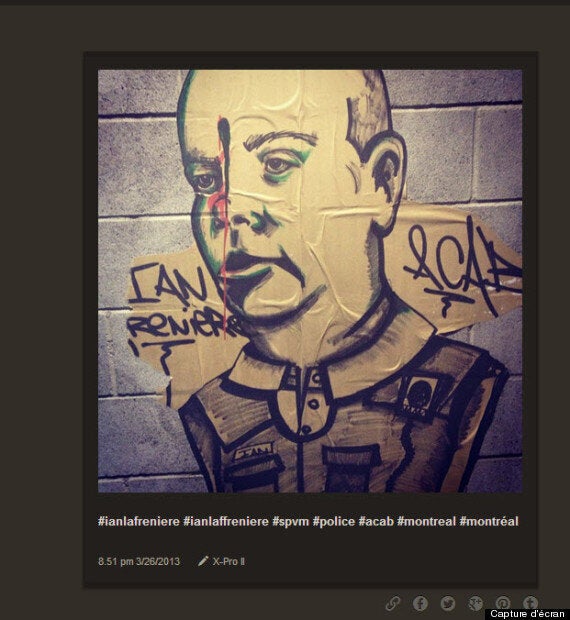 The police arrived at her home Wednesday morning with a warrant accusing her of uttering threats to the well-known spokesman for the City of Montreal Police Department (SPVM). She was brought to the police station and detained for nearly four hours, she said. The SPVM had not returned calls from Huffington Post Québec at the time of publication.
The arrest warrant alleges that Pawluck acted with intent to harass Lafreniere and gave him reason to fear for his safety.
While she awaits her trial date, Pawluck must not come within one kilometre of SPVM headquarters or Lafreniere's home.
Pawluck was a familiar face during last year's tuition protests by Quebec students. She was arrested three times during mass roundups, but says she has never been arrested under the Criminal Code before.
"I'm not a violent person," she said. "I did not want to hurt anyone. "
Pawluck says the arrest took place peacefully and officers were "friendly." She was read her rights, but not handcuffed.
Pawluck intends to plead not guilty when she appears in court on April 17.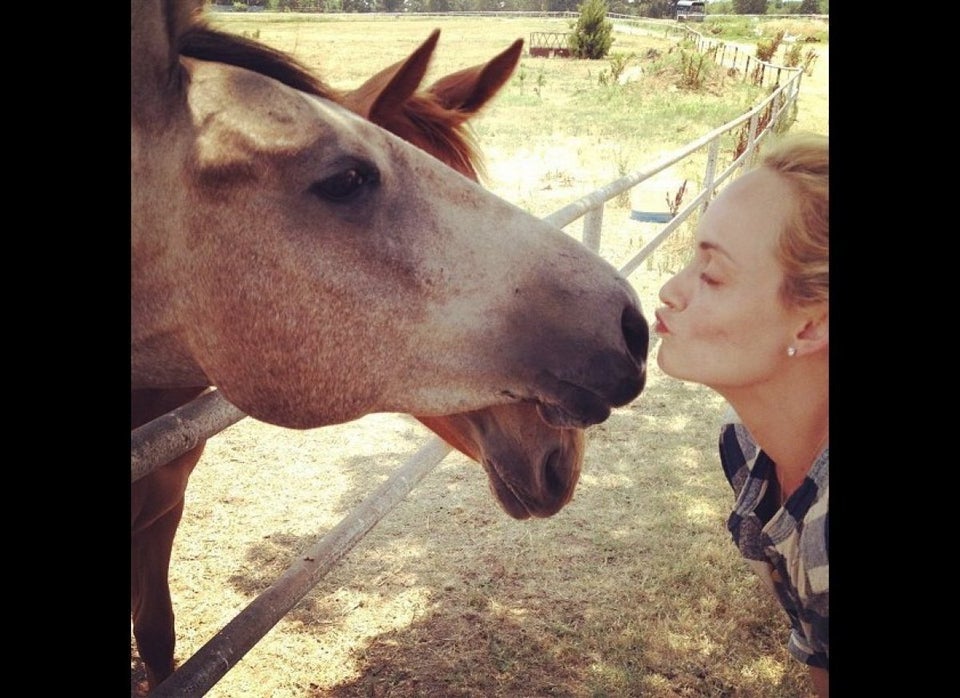 Models' Instagram Photos On Vacation
Popular in the Community