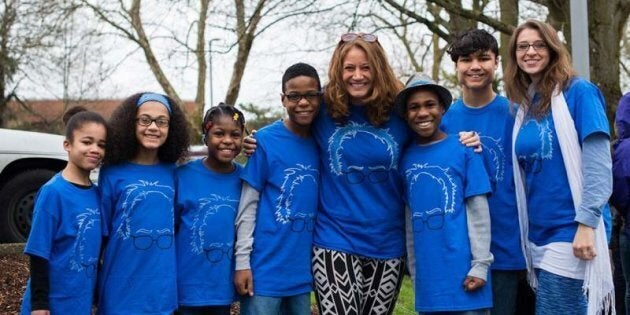 The large American family who died when their SUV plunged off a cliff had been investigated by child welfare officials in multiple states, according to media reports.
Authorities in Oregon, Minnesota and Washington state, where Jennifer and Sarah Hart and their adopted children lived at different times over the years, had all received reports of abuse, according to The New York Times.
But officials in Oregon and Minnesota took no action, in one case due to insufficient evidence of neglect, and in Washington state, they didn't learn of the allegations in time, the Times reported.
Authorities in California have determined that Jennifer Hart was drunk when she drove her large family off a Northern California cliff last month. Officials suspect the crash was intentional and are still trying to determine a motive.
Toxicology results showed Jennifer's wife Sarah and several of their children had large amounts of a drug in their systems that can cause drowsiness.
In 2011, Sarah Hart was convicted of misdemeanour domestic assault in Minnesota, according to a report obtained by CNN. The year before, she and Jennifer had found a penny in their daughter Abigail's pocket. She was spanked because they were sure it was stolen, despite her insistence that she'd found it.
Sarah admitted the spanking was "out of control" and that she caused the bruising that Abigail was found to have from her sternum to waist, as well as from the middle of her back to upper buttocks, according to CNN.
Another daughter, Hannah, had also told other adults that "mom, Jen, hits her all the time," an allegation that authorities couldn't confirm.
Growth charts provided to investigators showed all but one of the children were below average for height and weight, though the doctor said there were no concerns for any of the children despite their size.
Mom would 'deprive them of meals': former friend
A neighbour from Minnesota told The New York Times in a phone interview that Jennifer and Sarah didn't let the children out of the house very often, and when they did, "[the children] would all come down the steps single file and walk out in the yard single file."
In another allegation from Oregon also reported by the Times, a woman told investigators that Jennifer and her kids stayed over at her home and, after ordering a pizza, Jennifer only let them have one small slice each.
But the next day the whole pizza was gone, and Jennifer blamed the kids, the report said. She told the woman hosting them that they wouldn't be eating breakfast because none of them had admitted to eating the pizza, and forced them to lay on their bed for five hours.
"She would deprive them of meals, take away talking privileges for a day, and make them stand in a corner and stare at a wall for a long, extended period of time," a former family friend who claimed she had reported the family to Oregon authorities said of Jennifer, as quoted by KOIN-TV.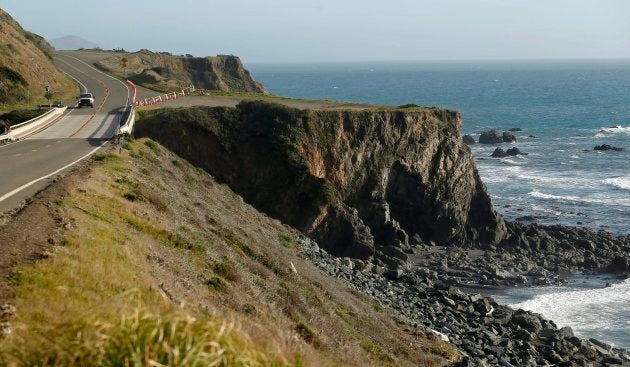 Oregon Child Protective Services knew of an abuse investigation in Minnesota, the station reported, but closed their own probe after saying they couldn't determine if any abuse had occurred, despite "some indications of child abuse or neglect."
Days before the Harts died, a neighbour reported them to Washington state authorities, according to KOIN-TV. The neighbour said the Harts' son Devonte had been showing up at her house for a week begging for food and saying that his moms had abused him.
The bodies of the women and four of the children have been recovered. Two others remain missing and the FBI has placed them on its missing persons list.
Investigators said they have no evidence of the two remaining children being alive, though officials are still searching the coastline and nearby beaches.
With files from The Associated Press
Popular in the Community