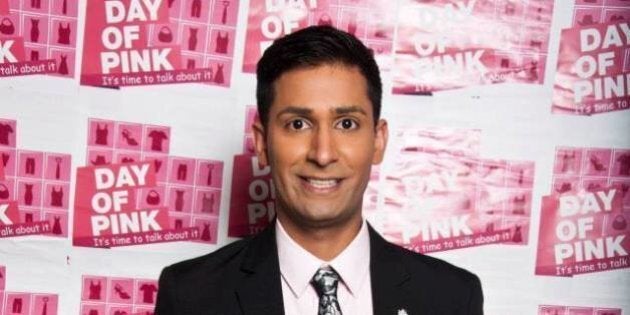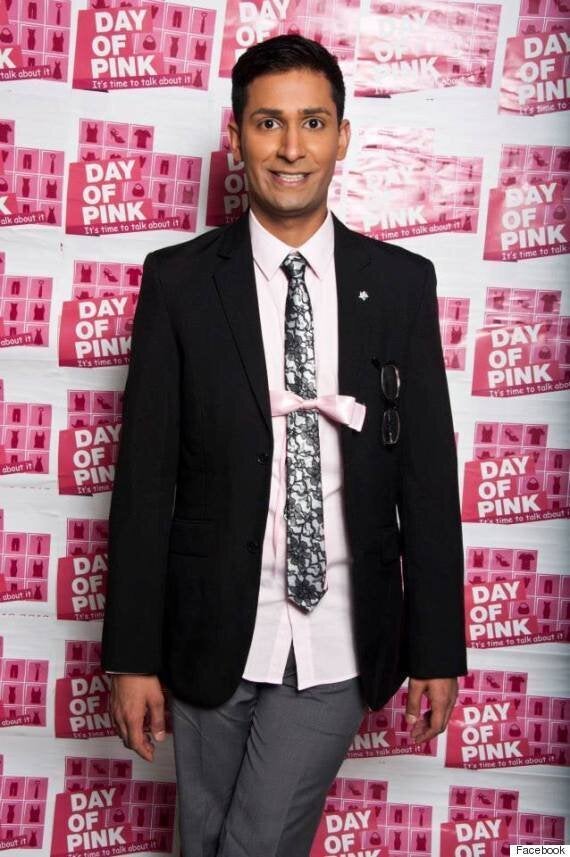 eremy Dias realized he was gay in grade five when he kissed a boy he had a crush on. Thing is, he was attending a northern Alberta Catholic school.
"In Catholic school, gays were people who did bad things, like my science teacher said all lesbians get breast cancer because they don't have children, or gay people ride around in minivans and pick up children," recalls Dias, who would go on to found the International Day of Pink and the Canadian Centre for Gender and Sexual Diversity. "It was this revelation that I'm not like everyone else."
That revelation would only increase when Dias' family moved to the northern Ontario city of Sault Ste. Marie, where he was also one of the only brown kids. "I hated high school. I got picked on a lot, I got made fun of a lot, I got beat up a lot."
Initially, Dias was in the closet, but one day in drama class he came out to his friends. "I told my friends I was gay and one of them ran away and told everyone in the school over the intercom. The next day I came to school, I was walking through the hallways and people were pointing and whispering. When I went to class someone called me a fag and everyone laughed, even my teacher. Then she told everyone to calm down, and that was it. I ate by myself at lunch."
But Dias chose strength over sadness. Though he had suicidal thoughts after being badly beaten — "someone punched me and everyone started kicking me and they were all laughing as if it was a joke, and then I passed out" — he was supported by his family and the friends who stood by him.
Dias decided to start a gay-straight alliance (GSA) club at his school, but he was told "no" by the principal and school board. So at 17, he filed a complaint to the Ontario Human Rights Commission. Five years later, he won a $5,000 settlement and used that money to start Jer's Vision, the Ottawa-based anti-bullying and anti-discrimination organization that recently rebranded itself as Canadian Centre for Gender and Sexual Diversity. ("I like to call it a transitioning," he says, "We're finally identifying the organization we've always been.")
Currently celebrating its 10th anniversary, the organization has grown over the years. As well as founding today's International Day of Pink, an LBGTQ anti-bullying event involving millions of school kids across the country and the world held annually on the second Wednesday of April, his organization also holds customized workshops and conferences that reach 250,000 students, teachers and parents annually.
"The thing about homophobia, racism or transphobia is that a lot of this oppression and discrimination is really subtle," he says. "And that discrimination doesn't just affect me, it affects the straight guys in the hallway who are encouraged to punch each other because if they hug each other they're fags, right? They're taught it's better to communicate with violence than affection."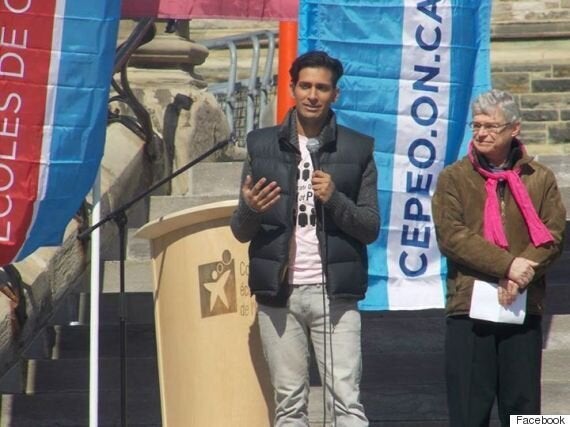 he CCGSD was founded to teach Canadian kids new lessons. Their Day of Pink gets them press, but as Dias says,"anyone can tell you that we need to wear pink to stop bullying and they can say it in the highest office in the province and scream it from the top of the heavens but the truth is a pink shirt does not stop bullying, you do."
The organization's impact comes from the work that they do in schools, an approach that's evolved over time. "Back in the day, we were invited to tell our stories, which was neat, but a homo coming into your school and saying how he was bullied and discriminated against and how you should not do that [isn't effective] from research-based perspective. Personal narratives don't actually make a difference," he explains.
So they re-calibrated, eschewing standardized workshops or presentations in favour of customizable ones that address the specific needs of every community, school, grade or classroom they visit. They leave action items behind and then follow up.
"We say, 'Alright, it's been a year since we did this workshop, what are you doing? Have you put in the gender-neutral bathroom that we talked about? Are teachers better at resolving conflicts? Have students started an LGBTQ Alliance or Diversity Club?' That's what makes a difference and that's what makes our programming successful."
Dias says they see progress in 87 per cent of the schools they visit and that the LGBTQ students feel more comfortable. He adds these evaluations are also used to continually improve their own work. "Our programming today looks nothing like it did 10 years ago, which is important because because educational deliverables should change over time. The topics of conversation need to change."
While they initially just reached out to students, they eventually started working with parent councils and teachers, too. Later this week, the CCGSD will be staging its first educators' conference, helping train 250 teachers, administrators and youth service workers from across Ontario on how to implement Bill 13, better known as the Accepting Schools Act. After the anti-bullying, pro-GSA legislation was passed in 2012, there was little follow-up for teachers on what to do next.
"Teachers across the province never got an email that said, 'Here's how you change your behaviour, here's a change of curriculum, here's how you change your programming.' Nobody got that. We're literally doing it," Dias says. "At my old school there's a gay-straight alliance now, so I feel rather vindicated."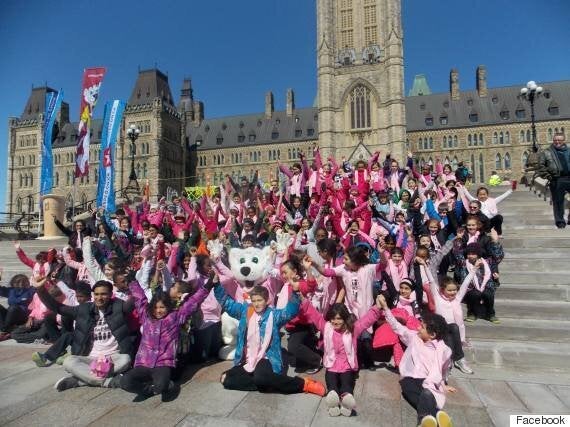 "Those people who freak out aren't bad people," Dias argues, "they're just not educated in the way that you or I are. One of the cool things is I get to work with those people, I get to go to prisons, I get to go to churches, I get to go to basements of people who hate us, or me, or them. And I get to try and crack the egg.
"I have never been able to convince a person who is anti-gay that they're wrong and that they're a bad person and they should get their shit together. But what I have done is sit down and listen to their complaints and their concerns and their ideas, and then share my story and my experience, and have them try to think a little."
And every little bit matters, especially for young people who are still trying to come to grips with their sexuality. Perhaps the reason Dias has been so successful at addressing their needs is because he shared them not so long ago.
"The difference between me and a gay kid on the street is marginal. The parents who supported me, my friends who stood by me, my brother who played video games with me even though I was terrible at "Mario Kart." On a day when I was too tired to wash blood off my sleeves, that gave me a reason to go to bed and wake up in the morning.
"One of the things that we try to educate about is how tiny kindnesses make a big difference. For me, I don't think I'd be around if it wasn't for that. So when you do something nice for someone it's not just about doing the right thing else about creating a culture of respect and safety and for some people like me, it actually makes a life-changing difference."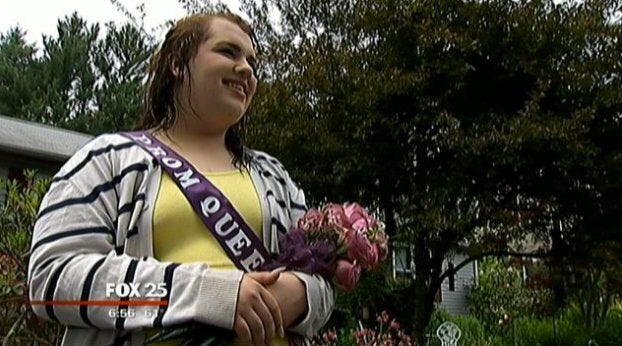 18 LGBT Kids And Allies Who Are Way Braver Than We Were At Their Ages