You've never seen a mugshot like this before!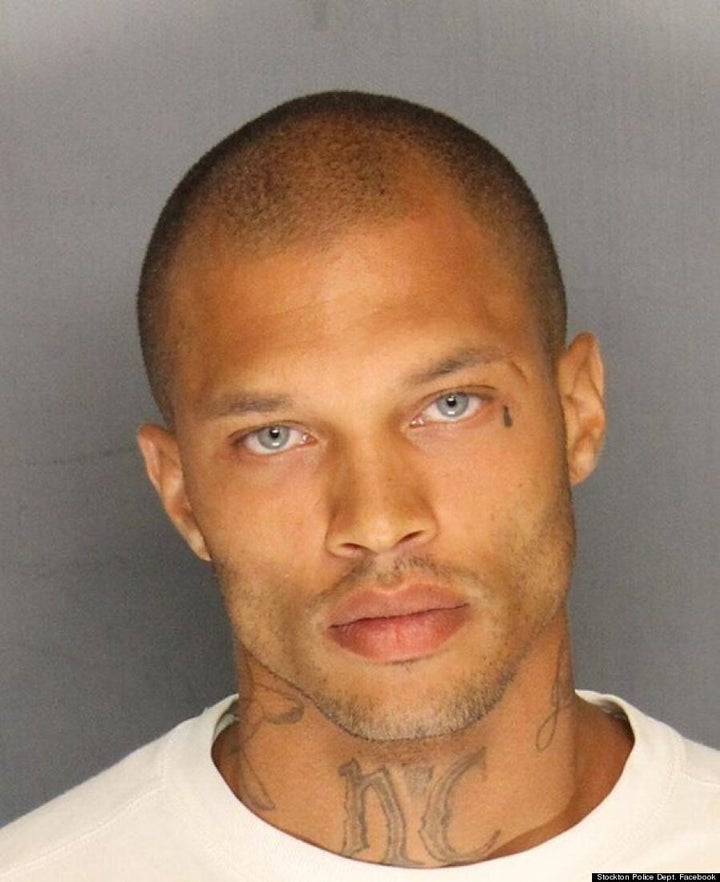 It might be the recent release of the second season of "Orange Is the New Black," or Meeks' (obvious) bad boy appeal, but instead of feeling nervous looking at this felon, all we're doing is swooning.
Since the photo was posted, the online community has become ablaze with memes (of course), some of which are of particular interest to us style mavens.
One Twitter user photoshopped Meeks' head onto a Calvin Klein ad:
While another placed him in a Dolce & Gabbana ad:
And there's also Hugo Boss and Givenchy versions:
We definitely wouldn't mind seeing this striking face while flipping through the pages of our favourite glossies. And we're betting Meeks gets a ton of modelling contract offers once he's done his time (which is currently being determined by the courts).
And this isn't the first time a convict stole hearts -- remember "Attractive Convict," Meagan Simmons? We guess mugshots are the new headshots.
Attractive Convict
Popular in the Community