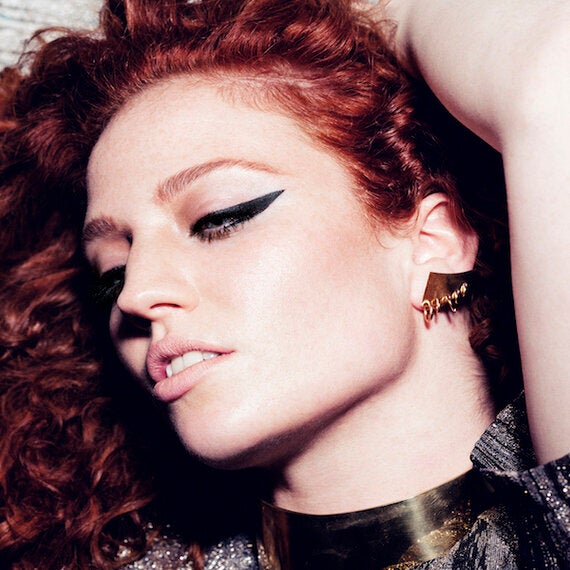 Thanks to her amazing vocal performance in Clean Bandit's hit single "Rather Be," Brit siren Jess Glynne became the proud owner of a Grammy in 2014 for "Best Dance Recording" at the age of 24.
The impressive achievement further ignited the singer's signature spark. Since then, Glynne's debut album, I Cry When I Laugh, has gone double platinum after its 2015 release, outselling the likes of both Coldplay and One Direction.
In addition, Glynne has reached the joint record for the most number one singles by a British female solo artist (five). The breakout star was also recently nominated for three Brit Awards (in addition to delivering a solid performance on The Today Show just two weeks ago).
If that weren't enough to boost the old ego, Glynne has been earning rave reviews throughout her world tour, one being Billboard's flattering critique of her concert at New York's Webster Hall:
"In an age where live performances are often streamed through our own phones (or the phone of the schmuck in front of us), Glynne's sound demands to be experienced in person, eyes front, hands up. YouTube recordings of her gigs hardly do her justice, and listening to her catchy tracks (though highly recommended) is just the tip of the iceberg. Glynne is so much more than a head-turning pop star (although she's a damn good one of those, too); her voice is both husky and anthemic, a truly rare instrument of this age."
Just the tip of the iceberg, indeed. Girl is on fire. With her smoky, electrifying voice and soulful, adrenalizing performances, Jess Glynne is on her way to melting many an iceberg.
So who is the influence behind Jess Glynne's fierce drive?
"It's no secret that Amy [Winehouse] was a massive influence on me. She was the person I wanted to be. When I found out she had passed, I didn't believe it. I was in tears. I had it in my head that she and I would work together one day," Glynne says.
(Glynne has recently started covering Winehouse's "Tears Dry On Their Own" in her set as a way of collaborating posthumously.)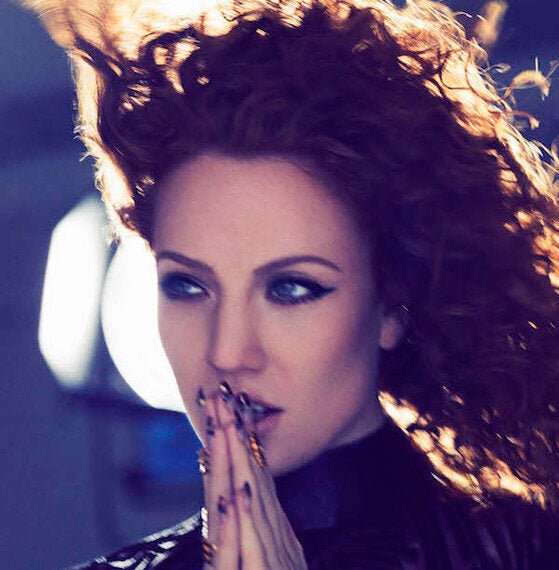 I recently caught one of Glynne's performances at Ft. Lauderdale's Culture Room -- an intimate venue jam-packed with captivated fans and filled with an impenetrable current of electricity, instantly firing a swift jolt to the body as one walked through the doors. I left the concert more impressed than ever; quite a feat, considering the admiration and respect I had for her already.
I was pleased (or perhaps I should say "wildly excited") when Jess Glynne agreed to answer a few questions of mine. Read on as she talks childhood memories, the "Grammy experience," and her deep love and admiration for the late, great Amy Winehouse.
Thinking back to early childhood, what was your first experience with music like? What song do you remember most as a child and does it bring to surface any special memories?
Jess Glynne: I have loads of music memories as a child -- listening to Sheryl Crow in my mum's car and blasting out Aretha Franklin at home. One song that brings back a ton of memories is "Hero" by Mariah Carey! It was my go-to song to sing at any occasion. I was obsessed with it growing up.
Growing up, what type of music did you listen to? Do you still listen to similar genres? How did that music shape you as an artist? Any particular musicians/bands stand out?
JG: I listened to so many different artists that I was introduced to via my parents, from Prince to Sting to Aretha to Ella Fitzgerald and, yes, I still listen to those artists as well as number of new, different ones.
What has been the most bizarre experience you've had since you've been a part of the music industry? What was your reaction?
JG: The most bizarre experience was probably winning a Grammy! My reaction was pure shock -- I was speechless!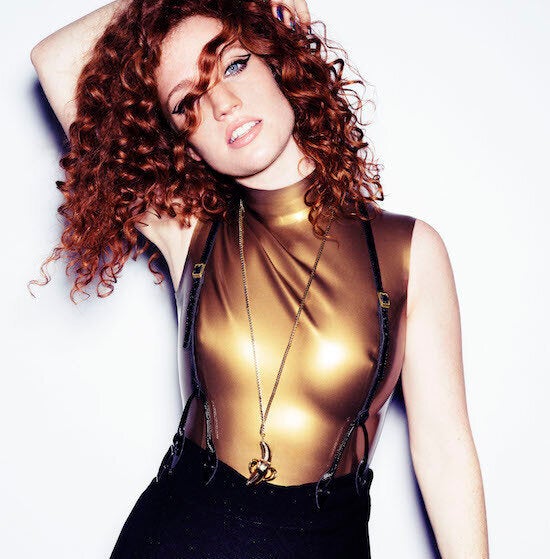 As a young female musician in a tough, competitive industry, what would you say is the most important thing you have learned? What advice would you give to young girls who are growing up with the same dreams you've had?
JG: Be yourself and follow your dreams. Have belief and take the positives out of your experiences. As my dad says, "You get out what you put in."
What is something about you most people don't know or would be surprised to know?
JG: I love horseback riding. The problem is, I just don't have the time. I had booked a days riding in on this tour on a day off but the schedule changed so I couldn't ride as I had another show to do. Next time...
If you could kick back and have a conversation with anyone in the world, past or present, who would it be? Why?
JG: I would have loved to have talked to Amy Winehouse. Her music was an inspiration to me. And I remember my parents coming home from seeing her in a club and just raving about her. She came from the same background as me, growing up in North London. Her album, Frank, is one of my all time favourite albums ever.
Check out Glynne's latest video for "Ain't Got Far To Go" below!
See Jess Glynne live on February 10 in San Diego, CA at the House of Blues & Feb. 11 in Los Angeles, CA at The Fonda. For more tour dates, visit her official website. Glynne's debut album, I Cry When I Laugh, is out now via Atlantic Records and is available to stream through Spotify. Many thanks to Jess Glynne and Atlantic Records for the opportunity.
Follow HuffPost Canada Blogs on Facebook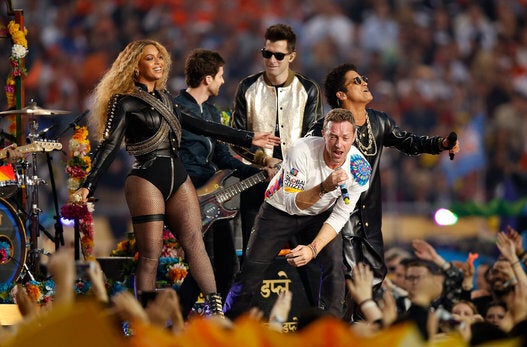 Super Bowl 50 Halftime Show: Beyonce, Bruno Mars, Coldplay
Popular in the Community