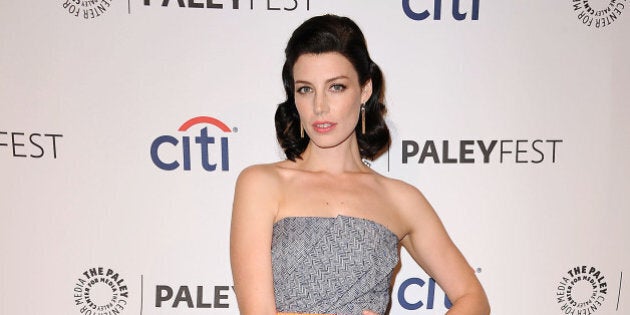 We're all for an avant-garde frock but Jessica Paré's latest red carpet adventure leaves us feeling a bit disappointed.
So, what gives? When seen on a model, the dress look cool because the bright folds are pulled out, giving the dress a sculptural look. Unfortunately on Jess, it falls flat.
Oh, well! Good thing Jes has natural glamour; the 33-year-old styled her dark locks into Old Hollywood waves and wore light pink lips and subtle eye makeup.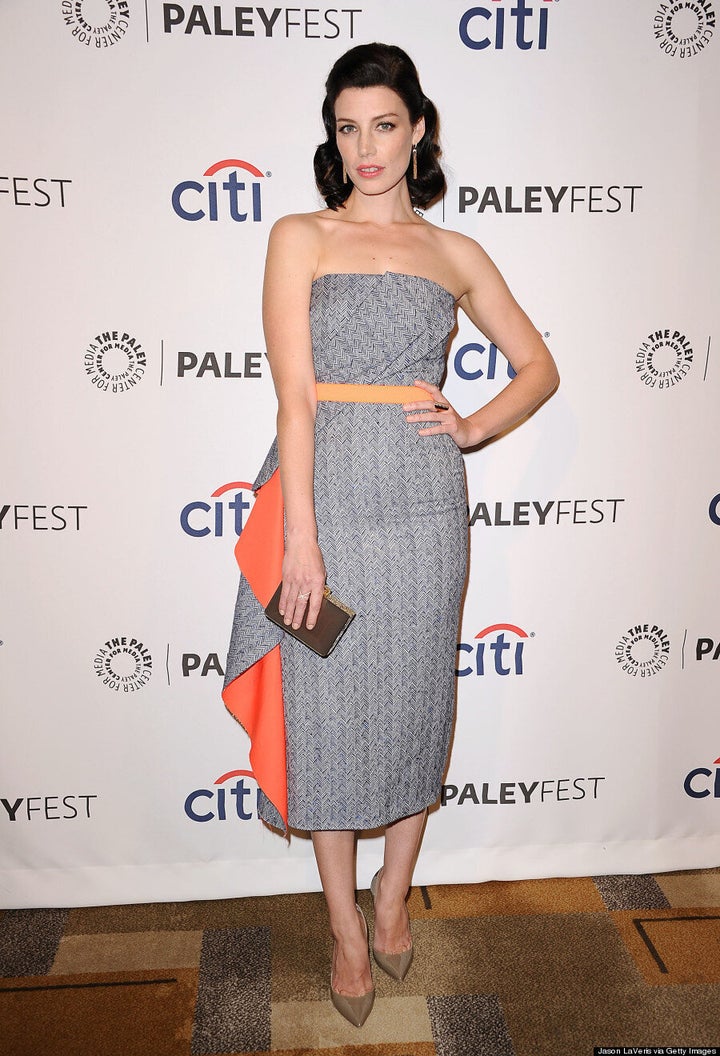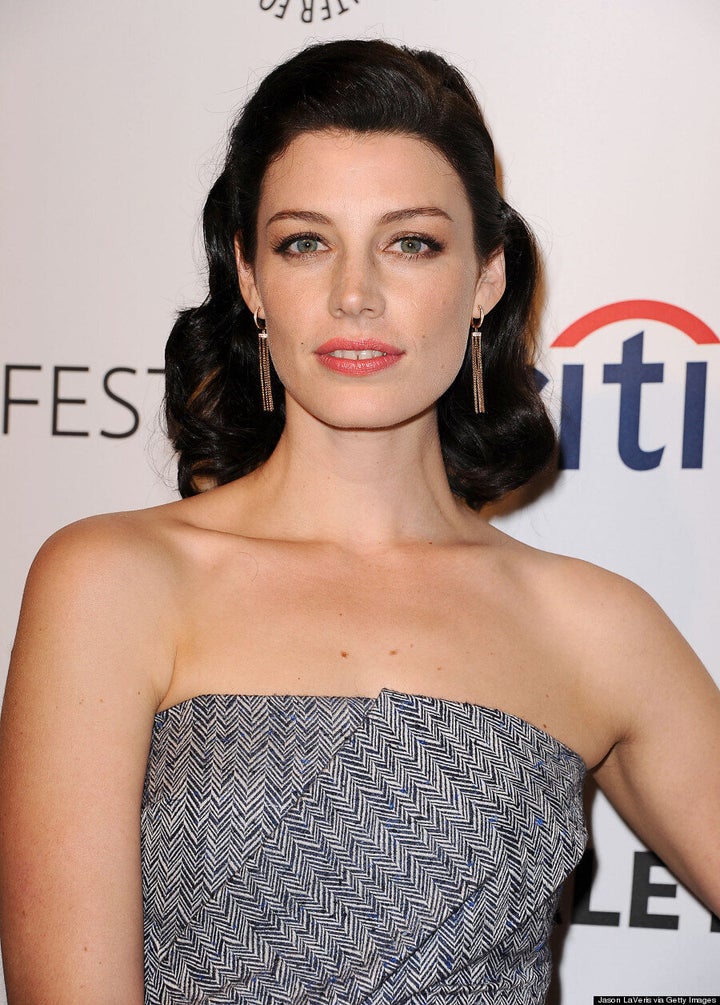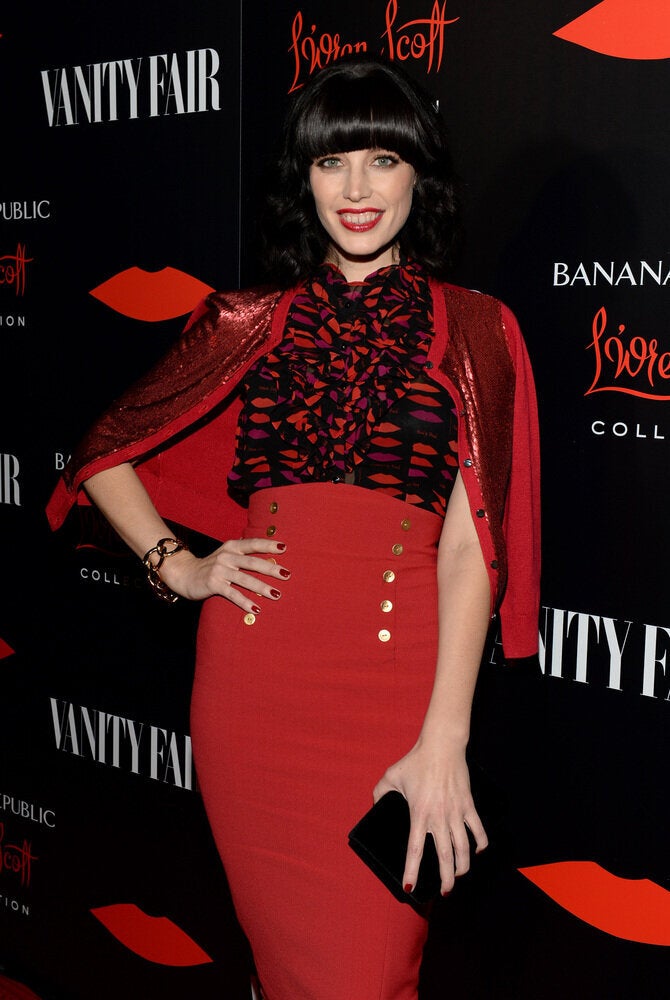 Jessica Paré