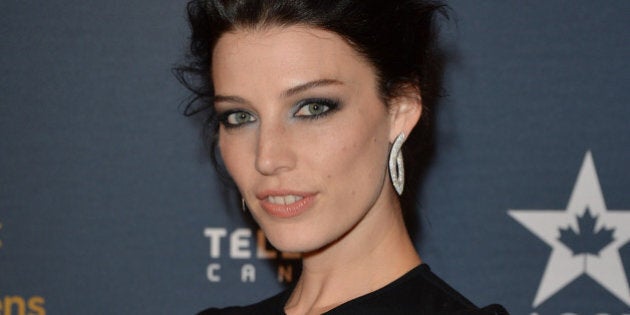 In the steamy photo shoot, the "Mad Men" star goes topless while taking a tip in a swimming pool, flaunts her gorgeous figure in nude-coloured lace lingerie (while spreading peanut butter on toast) and poses in an adorable bow-print swimsuit.
With less than a month to go until "Mad Men" Season 7 premieres (hooray!), the stunning pics definitely whet our appetite but the way Jess describes her battle with showbiz, we might not have had the chance to see her strut her stuff onscreen.
Thank God she refused to give up!
As for Paré's famous gap teeth? No big deal! "You can't get a lot of sh-t stuck in these teeth," she joked to Esquire.