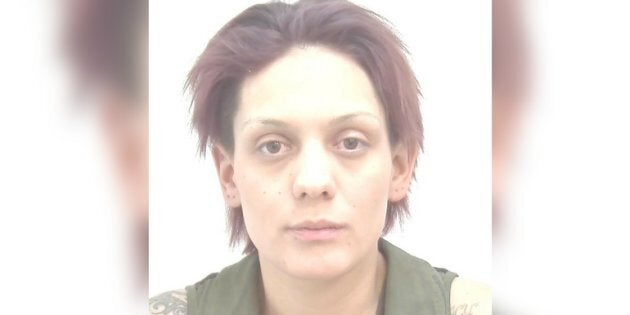 UPDATE - Jan. 3, 2018: Calgary police say Jessica Vinje and three underage suspects have been arrested without incident. Vinje was taken into custody on Dec. 22, 2017, police said in a press release. She will appear in court on Jan. 12, 2018.
Calgary police are asking for the public's help locating a suspect wanted for human trafficking.
Jessica Nyome Louise Vinje, 29, was involved in confining another woman and forcing her to perform sex acts on more than 10 different men for money, police said in a press release.
The victim ran into a Calgary store on the afternoon of Dec. 13 to ask for help. She said she'd been held against her will in an apartment across the street for five days.
She'd met a young man in the lobby of the building and gone upstairs with him to an apartment, where she was assaulted and confined by four suspects, including Vinje, police said.
Vinje faces charges of human trafficking, material benefit – human trafficking, sexual assault, unlawful confinement, voyeurism and assault. She's described as white, 5'4", 150 lbs. with a medium build, red and purple hair and brown eyes. She has a tattoo that reads "MOB" on her left hand, one that says "STACY" on her left shoulder and another of "AR DL" with a star on her chest.
3 teenage suspects
There are three other suspects involved who can't be identified because they are underage, police said. A 16-year-old male, 17-year-old male and 17-year-old female are all facing various charges including human trafficking and sexual assault.
The 16-year-old has a firearm and is also charged with uttering threats.
Anyone with information about this case or Vinje is asked to contact Calgary police at 403-266-1234, or anonymously through Crime Stoppers by phone at 1-800-222-8477 or online here. Reference case number 17534677/3863.