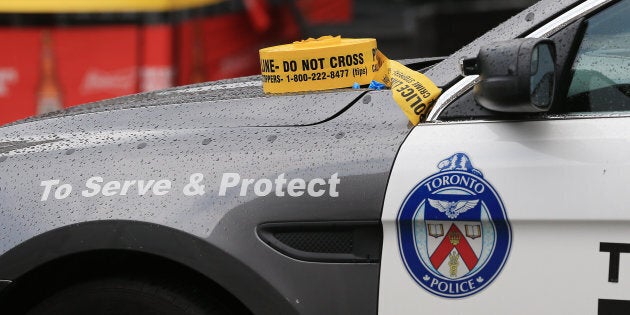 Four teenage Jewish boys wearing religious attire were assaulted and robbed in a hate crime Sunday evening, say police.
The 17-year-old boys were walking in Toronto's north end wearing kippahs when they passed another group of nine people in their early teens, who made derogatory comments about their religion, according to police. The two groups were unknown to one another.
The group then assaulted two of the boys, "punching and kicking them" and stole a pair of sunglasses from one of the victims, reported police who arrived at the scene at 8 p.m. Officers arrested a 17-year-old whose identity is protected under the Youth Criminal Justice Act.
The Jewish community is "deeply disturbed to learn of this vile assault," said Noah Shack, GTA vice president of The Centre of Israel and Jewish Affairs in a statement. "Jewish Canadians should never fear wearing their kippah in public."
A kippah is a religious headcap.
Canadian Anti-Hate Network chair Bernie Farber told HuffPost Canada that this incident demonstrates a rise in racism.
"Anti-Semitism has increased in ways I'd have never believed possible a year or two ago," Farber said. "It's gone from scrawling swastika symbols on sides of Jewish buildings to violence against young people. Lessons have not been learned."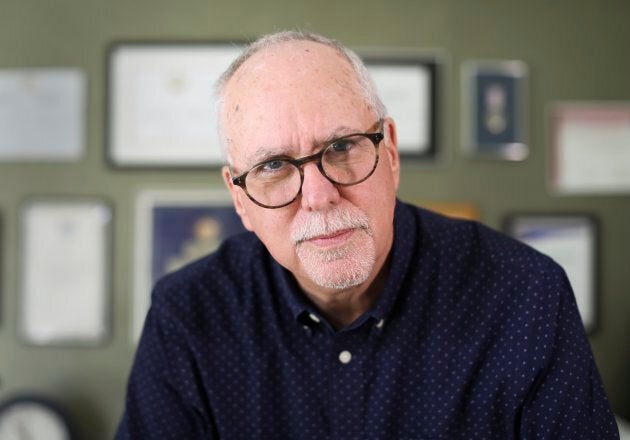 He pointed to the Quebec mosque shooting in 2017 that left six dead, and to the gunman who killed 11 worshippers at a Pittsburgh synagogue in October.
The Toronto incident is alleged to have happened on Remembrance Day, and against kids, making it "the worst form of anti-Semitism," Farber said. "It has to be called out and condemned. We have to try to determine why this is happening. Why is this going on?"
The other suspects split up and fled, leaving the victims with injuries that were treated on scene.
Police have no more information about the suspects' descriptions, said spokeswoman Katrina Arrogante on Monday.
Anyone with information is asked to contact police at 416-808-1300, or anonymously through Crime Stoppers at 416-222-TIPS.
UPDATE - Nov. 14, 2018: Toronto police arrested a 17-year-old boy, who has been charged with assault and robbery.