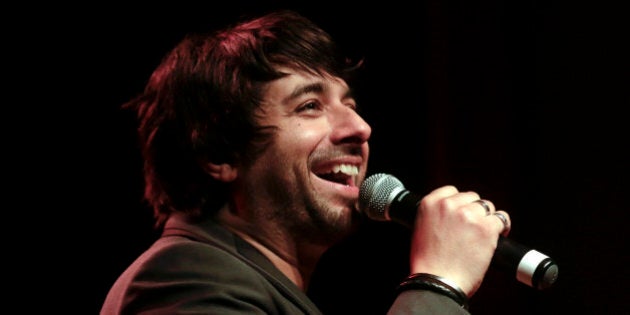 The conversation about victim blaming and intimidation has taken over social media in Canada this morning, as people across the country discuss the implications of Jian Ghomeshi's public statement about his sex life, and the allegations made against him by three women in a new report published by The Toronto Star.
The investigative story by Kevin Donovan and Jesse Brown reports the accounts of three anonymous women who say Ghomeshi "physically attacked them on dates without consent." It follows an announcement by the CBC Sunday that it was severing ties with Jian Ghomeshi, the host and star of "Q", its popular radio show.
None of the women in either the Star or Ghomeshi's accounts have been named. "The reasons given [by the women] for not coming forward publicly include the fear that they would be sued or would be the object of Internet retaliation," write Donovan and Brown, who say in the report that Carla Ciccone, a woman who had publicly come forward with allegations believed to be about Ghomeshi, was the target of "hundreds of abusive messages and threats."
"An online video calling her a "scumbag of the Internet" has been viewed over 397,000 times," the report says.
This element of the Star's report speaks to an enduring issue that has been at the forefront in recent days: the abuse and intimidation of women online, with instances like Anita Sarkeesian's speech at Utah State University being a prominent example. Sarkeesian cancelled her lecture at the University after receiving death threats.
But the culture of silence around women who speak out about rape and sexual assault — as well as pervasive instances of victim blaming — has a far longer history, as reported by outlets like the New York Times and Buzzfeed in recent years.
Already the implications to this story are much larger than Ghomeshi and the CBC parting ways, as the discussion shifts to these broader issues. As writer Anne Thériault put it: