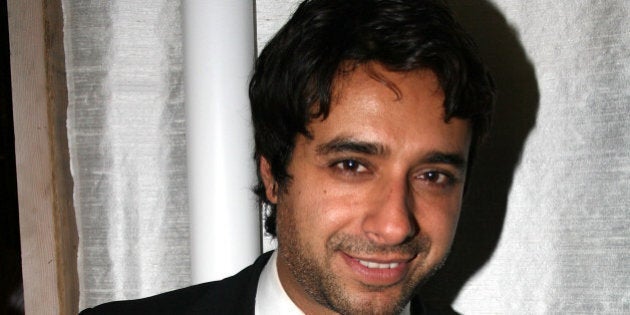 An anonymous woman has come forward with explicit details about being allegedly beaten by former "Q" host Jian Ghomeshi.
"...To get physically abused like that – it was shocking," she told "As It Happens" host Carol Off on Wednesday.
"As It Happens" said they contacted Ghomeshi for comment but did not get a response by the time the interview went to air.
Listen to the interview below:
Trigger warning: This article and audio contains information about violence which may be triggering to survivors.
Showrunners say they know the woman's name but have decided to withhold it to protect her identity.
The woman says she met Ghomeshi "more than a decade ago" at a media Christmas party. He was reportedly "smitten" with the unnamed woman.
She says they met a second time after she accepted his invitation to attend one of his shows. The two eventually separated from a group of Ghomeshi's colleagues and went to a bar. Later, she said he drove her to her car.
"And we chatted in the car, and he was getting flirty. So in the car, you know, he was looking like he wanted to do a little more and then he asked me if I would undo my buttons. And I said, 'No, because I didn't [sic] know you.'"
Then things escalated, the woman says.
"He reached over and grabbed my hair very hard and pulled my head back. And it really took me off guard," she said. "It was a weeknight. It was late. And I had to go."
Despite what happened, she says she agreed to see him again.
"We were flirty, but in that flirting he grabbed my hair again – but even harder and threw me in front of him on the ground and started closed-fist pounding me in the head. Repeatedly. Until my ears were ringing," she said. "And I started to cry … I wasn't expecting it."
She said she decided to not go to the police, but added she regrets the decision now. The woman, now married, says her husband knows about the incident. She says she felt compelled to say something after The Toronto Star published their investigation late Sunday.
"... Maybe some people will listen to me now," she told Off.
Ghomeshi posted a detailed account of his version of events on Facebook Sunday, saying he "voluntarily showed evidence that everything I have done has been consensual."
The Facebook post came after CBC announced it was severing its ties with the long-time radio host after "serious deliberation and careful consideration." Hours later, Ghomeshi announced he would be suing the broadcaster.
Details of the lawsuit filed Monday accuse the CBC for "misusing personal and confidential information provided to it in confidence and under common interest privilege."
Popular in the Community