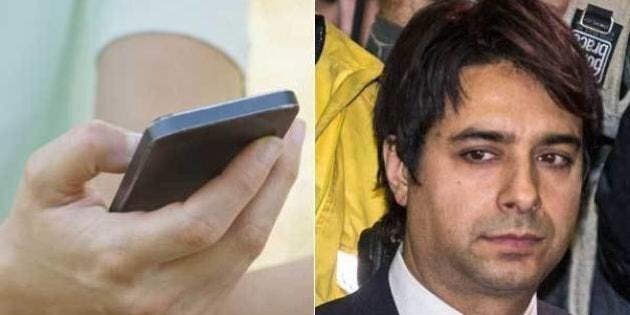 Vancouver's two rape crisis centres are seeing a spike in calls, partly due to the publicity around sex assault claims against former CBC radio host Jian Ghomeshi. But the already stretched organizations are struggling to handle the rush.
The group's executive director, Irene Tsepnopolous-Elhaimer, says there's been a particular increase in women seeking help ever since allegations against Ghomeshi surfaced publicly in October.
"Women have called in to talk about their experiences … similarly (to) the survivors of the alleged sexual assault by Jian Ghomeshi. We've had women calling and emailing us saying 'You know what? This happened to me,'" Tsepnopolous-Elhaimer told The Huffington Post B.C.
"That has been the awakening and this doorway that has led many women to come forth."
The Vancouver Rape Relief & Women's Shelter has also seen calls jump this year. While crisis worker Louisa Russell says she can't confirm the exact reason for the spike, she does agree with Tsepnopolous-Elhaimer that high-profile cases can start a movement.
"I think that when one woman does come forward, it makes more women bolder. The work that we do for one individual woman certainly has an impact," Russell said in a interview. "It inches us all a little bit more forward."
The increased volume also means more costs, leaving the centres scrambling for funding they say they simply don't have.
'There's no other place for them to go'
WAVAW currently has 130 women waiting for an appointment with one of their two counsellors; the centre simply can't afford to hire more staff.
"We have 130 women who have called and said 'I need support. I'm suffering from the trauma of sexual assault in my life and I need to get the support to continue with my life' and you, as an organization that's been created specifically for women, you can't do it," said Tsepnopolous-Elhaimer.
"There's no other place for them to go to."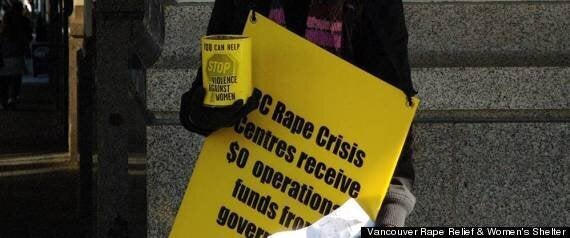 A Vancouver Rape Relief & Women's Shelter member collects donations on the street and provides public education about the lack of core, operational funds.
Neither centre receives steady, guaranteed core funding from the government. A huge part of their budgets rely on donations — and applying successfully for annual public grants.
For 10 years, B.C.'s charities were allotted roughly 33 per cent of the provincial government's gaming revenue. (That amounted to $125 million in 1999, for example.) But they took a big hit in 2009 when the gaming grants were slashed by more than half.
Rich Coleman, the solicitor general at the time who was in charge of gaming, said the changes were due to global economic challenges.
"Provincial revenues decreased substantially, requiring that difficult decisions be made to ensure core services continued to be delivered," said the province in a statement to HuffPost B.C.
The Vancouver Rape Relief & Women's Shelter unsuccessfully appealed to get the funding restored to 33 per cent.
The B.C. Association for Charitable Gaming, which advocates for charities in the province, responded to the cuts with a lawsuit in 2010. It wanted the funding to be reinstated, and sought a guarantee from the province that such cuts would not happen again. Executive director Susan Marsden alleged that the cuts were illegal.
However, the legal action is not currently active, according to the province.
This year, the province gave $135 million, or 11.5 per cent of gaming revenues, to 5,300 charities.
Vancouver's skyrocketing rental market also doesn't help operating costs for groups like WAVAW.
"(Rent) is superbly expensive in Vancouver. We spoke with the women's rape crisis centre in P.E.I. and the amount that they pay (in one year) for their actual building was similar to what we pay monthly in rent in Vancouver," Tsepnopolous-Elhaimer said.
Staff at WAVAW would like to move from the small, inconspicuous space on Main Street in downtown Vancouver. "We don't even have any windows right now. We have all our counselors sharing an office," said Tsepnopolous-Elhaimer.
"We envision in the future that women who have been traumatized can come to a beautiful healing space, not in a commercial building. A place where women have a hub; a healing environment. A space that will really transform healing after sexual assault."
The combination of climbing building costs, inconsistent funding, and a new rush of clients looking for help is a stressful combination, admitted Tsepnopolous-Elhaimer.
"If more women come because of the exposure of sexual assault, it'll be tough. We are completely overwhelmed by the thought that it could get any worse and that government response could be anymore disregarding."
But that won't stop the centres from encouraging women to reach out for help.
"Sexual assault did not start with Jian Ghomeshi — this didn't open up yesterday," Tsepnopolous-Elhaimer said. "This is an epidemic and this is a crisis."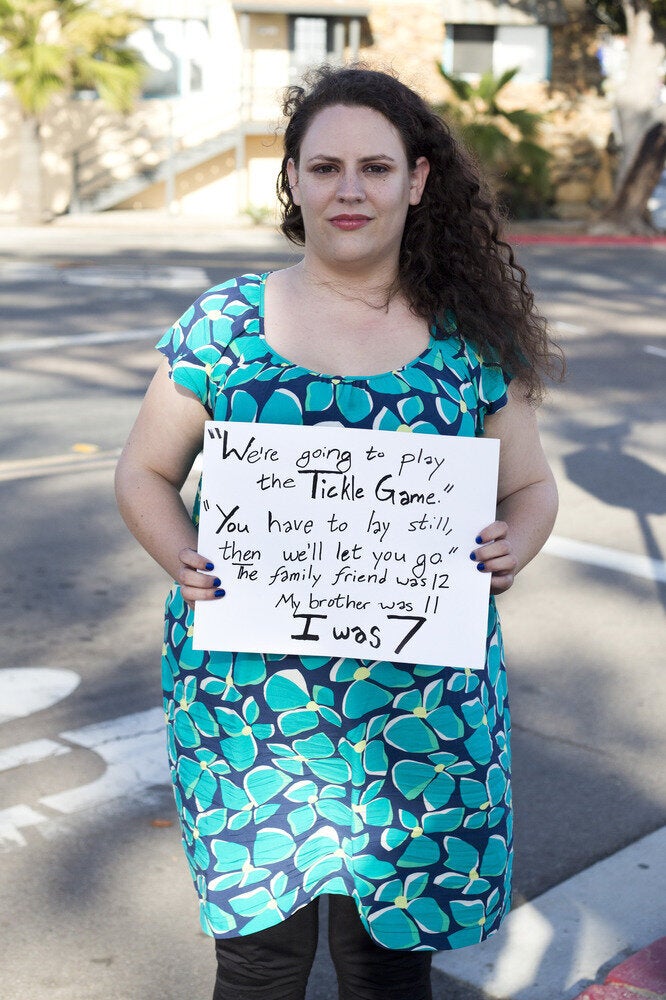 40 Powerful Images Of Surviving Sexual Assault
Popular in the Community