OTTAWA — Some senators plan to use a committee hearing in Montreal Wednesday and Thursday to question CBC's union on what it knew about the allegations facing Jian Ghomeshi.
The chair of the Senate's Transport and Communications committee Dennis Dawson told The Huffington Post Canada that if none of the four Conservative senators attending or fellow Liberal Senator Céline Hervieux-Payette asks, he will.
"Listen, between now and Thursday 4 o'clock, the issue will have been brought up at committee, there is no doubt. And if it hasn't been brought up, I'll be the first one to bring it up at the end."
Dawson said senators didn't have enough information to question CBC management when the committee was in Toronto last Monday and Tuesday and the allegations against Ghomeshi were just emerging.
"When we had our hearings, there was a big cloud over everything. Information was, as you know, at CBC difficult to get to, so nobody brought it up. None of the witnesses that appeared before us brought it up as a question, and since we didn't have more information… we didn't bring it up," Dawson said. "This time… it might [be raised] by some of the members."
Conservative Senator Leo Housakos told HuffPost that the topic did come up when senators met with Heather Conway, CBC's executive vice-president of English services.
"She was not forthcoming with a lot of information, given the fact that it will be before the courts," Housakos said.
Housakos said he may ask the union representatives Wednesday whether they were aware of any complaints about Ghomeshi and if so, what they did about it.
One of the women who spoke with the Toronto Star anonymously is described as a Montreal-based CBC producer who "dreamed of being on Q." She alleged that Ghomeshi took her to his hotel room after a book signing and threw her against the wall. She said she performed oral sex "to get out of there" and didn't complain to managers because "I felt like Jian was CBC god."
But, Housakos said, he wanted to make sure that as a parliamentarian he wasn't trying to sensationalize "an issue and a debate that is really right now between a former employee of the CBC and CBC management."
Dawson said former Radio-Canada personality Jean-François Lépine could probably answer questions about "the culture of the CBC, and secrecy and protection of the stars."
"What did they know and when did they know it? That is the basic blood question that I think that needs to be addressed as far as CBC management. The question for the union is how far do you go to protect one of your members if another member is involved," Dawson said.
Hervieux-Payette's office told HuffPost she wasn't sure if she was going to ask a Ghomeshi-related question. "She's going to reflect on it," her assistant said.
The Senate's Transport and Communications committee is holding hearings into the challenges faced by the Canadian Broadcasting Corporation. The committee is expecting to hear from CBC president Hubert Lacroix and the chair of the board of directors Rémi Racine — but those hearings may not happen before year's end.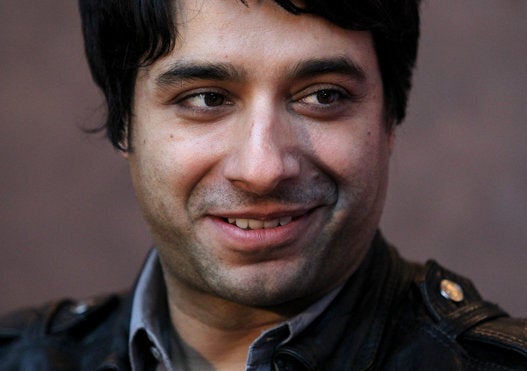 Jian Ghomeshi: A Timeline
Popular in the Community