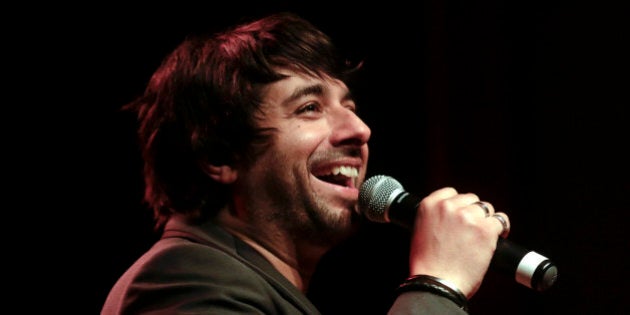 The crisis management experts and public relations firm who represented Jian Ghomeshi have both dropped the former CBC star as a client.
"Regrettably, the circumstances of our engagement have changed and we are no longer able to continue," the firm said in a short statement.
"No further comment will be issued."
PR company Rock-It Promotions also announced Thursday it was ending its relationship with Ghomeshi in a tweet.
The news came just days after Rock-It's founder announced her unwavering support for Ghomeshi.
Ghomeshi hired Navigator after the CBC announced on Sunday it was parting ways with Ghomeshi, who hosted the popular radio program "Q."
He released a nearly 1,6000-word statement on Facebook late Sunday saying he had "been fired from the CBC because of the risk of my private sex life being made public as a result of a campaign of false allegations pursued by a jilted ex-girlfriend and a freelance writer."
Since Sunday, nine women have come forward to accuse Ghomeshi of non-consensual violence and sexual advances.
The latest disclosure comes from lawyer and author Reva Seth, whose account of her experience with Ghomeshi was published Thursday by HuffPost Canada.
Navigator is known for its tactical skills in managing crises for clients,especially through the use of social media. It first became famous when former Ontario Attorney General Michael Bryant hired after a deadly altercation with a cyclist in Toronto.
UPDATE: The Toronto Star reported late Thursday Navigator dropped Ghomeshi as a client because they concluded "he lied to the firm" about the number of possible allegations against him, according to anonymous sources.
Popular in the Community