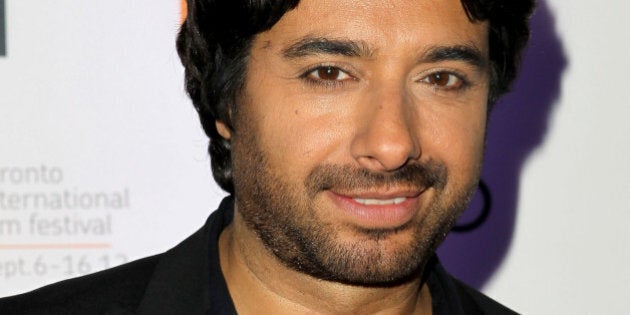 A new petition has been created showing support "to the women directly affected by Jian Ghomeshi, and to those survivors of abuse and assault who fear being disbelieved."
And the petition — with more than 1,800 signatures and climbing on Wednesday — has been signed by an eclectic array of Canadian musicians as well as authors, activists and concerned citizens.
In a Facebook post hours later, Ghomeshi said he believed CBC made the move "because of the risk of my private sex life being made public as a result of a campaign of false allegations pursued by a jilted ex-girlfriend and a freelance writer."
The new petition addresses Ghomeshi's alleged victims.
"You should know first that there are so many of us who believe you," it reads. "We understand why you fear coming forward, and want to offer a counterbalance of public support and understanding."
The statement goes on to call Ghomeshi's Facebook post a "deplorable strategy of re-routing a conversation that should be about consent and assault to one about BDSM."
"No one should be abused anywhere — not on a date, not in a workplace," it concludes.
As of early Wednesday evening, the petition had 1,884 signatures. Canadian musicians including Owen Pallett, Fucked Up, Constantines' Bry Webb and Steven Lambke, Austra's Katie Stelmanis, Jennifer Castle and Geoff Berner were some of the initial signees, along with others such as activist Judy Rebick and actor Jackie Torrens.
The petition was started by a group of musicians and artists, including visual artist Amy Lam and singer/songwriter Simone Schmidt.
"Our petition isn't a traditional petition, it isn't meant to appeal to someone in power to see it and make changes," Schmidt told The Huffington Post via email Wednesday evening.
"Instead, this is a petition that is meant to create a stronger sense of community for the women and anyone who supports them who has felt powerlessness over the past few days.
"This seemed important to us in the face of the deluge of public support for Jian's Facebook post."
Schmidt said both she and Lam signed the petition in a "test run" last night but the petition actually didn't begin circulating until 11:30 a.m. ET and has evolved simply through social networks.
She said she also isn't surprised by the groundswell of support thus far and hopes to reach more people "so that there can be some balance in terms of the public numbers."
"The presence of such petitions and the popularity of them projects a very harmful message to victims of sexual assault, and perpetuates a culture of victim shaming and silencing," the petition, created by Montreal resident Shayne Gryn, reads.