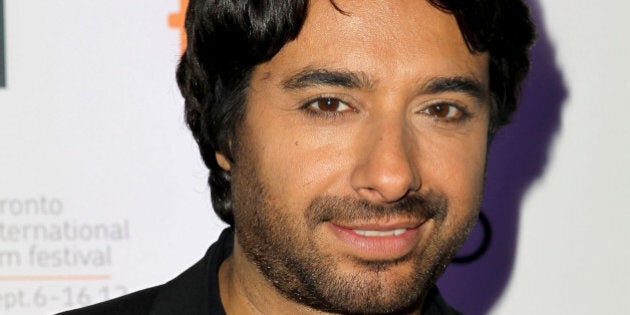 Just hours after the CBC announced it is parting ways with Jian Ghomeshi, the radio host issued a lengthy statement detailing why he plans to sue the public broadcaster.
UPDATE: Late Sunday night, the Toronto Star published a story by investigative reporter Kevin Donovan and Canadaland's Jesse Brown detailing the allegations against Ghomeshi. The Star said it had interviewed three young women who say Ghomeshi "physically attacked them on dates without consent."

The Star reports that Ghomeshi, through his lawyer, has said he "does not engage in non-consensual role play or sex and any suggestion of the contrary is defamatory."
"We saw each other on and off over the period of a year and began engaging in adventurous forms of sex that included role-play, dominance and submission," wrote Ghomeshi, saying the two often jokingly compared their relationship to "Fifty Shades of Grey."
The radio show host says he ended the relationship earlier this year.
Following this, Ghomeshi claims he became the subject of a campaign for "harassment, vengeance and and demonization." A woman began contacting his past partners, claiming she was forced into involuntary sex.
"She found some sympathetic ears by painting herself as a victim and turned this into a campaign."
Ghomeshi says he was open with the CBC about the allegations. He says he showed the CBC evidence on Thursday that all sexual activity was consensual.
"I did this in good faith and because I know, as I have always known, that I have nothing to hide. This when the CBC decided to fire me," he wrote.
The CBC has not yet responded to Ghomeshi's statement and the details of the allegations against Ghomeshi are still unclear.