As the Jian Ghomeshi scandal unravels, more potential clues continue to surface about the former CBC host's personality. The latest dates back to 1996 via a YouTube video featuring the then-leader of Moxy Fruvous singing "All my fans make me sick / all my fans are pretty thick / I'd like to beat them with a fucking big stick."
Youtube user It'sJustDave posted this video on Nov. 1, writing that it was filmed in 1996 prior to a video interview when Jian Ghomeshi performed this "improvisational song."
"This was recorded during my days in college radio," ItsJustDave writes in the video's description. "I arranged to interview the band after their set and had a friend behind the camera. As he was getting familiar with the camera, he captured this."
Ghomeshi is shown in the video playing the piano while he sings a song about his fans that features the aforementioned lyrics. Then he stands and speaks directly to the camera.
"I just want to say, it sounds like a bit of a joke song but it's something that I really mean. I just find that there's a lot of people, for instance, at the Buffalo show tonight in the audience who are, for lack of a better term, losers. And you just look out there and you just go, 'You fucking idiots.' What are you paying to see this group for? You, you're so below us."
"You ever accidentally stepped on a bug, like you didn't actually mean to kill it? But you don't feel bad? You know? I feel kind of that way sometimes when I snub some fans," Ghomeshi adds. "Yeah, I'm saying this with a smile but I am serious."
Then he sits back down at the piano and reprises the song.
There's little indication in the clip whether Ghomeshi really is serious or playing an angle for the camera, but the video's owner says in the description: "I always felt a bit awkward about this song as while it seemed rather tongue in cheek, it was also a bit over the top ("truth in fiction" as they say) and we never really did anything with this for the show."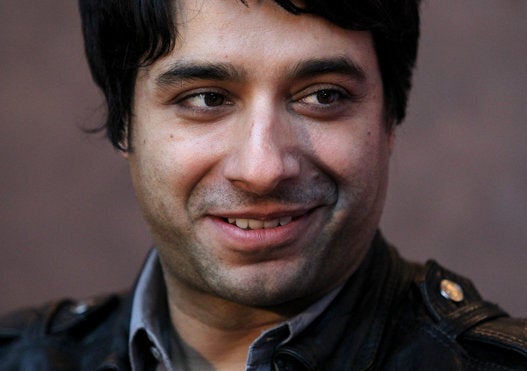 Jian Ghomeshi: A Timeline
Popular in the Community