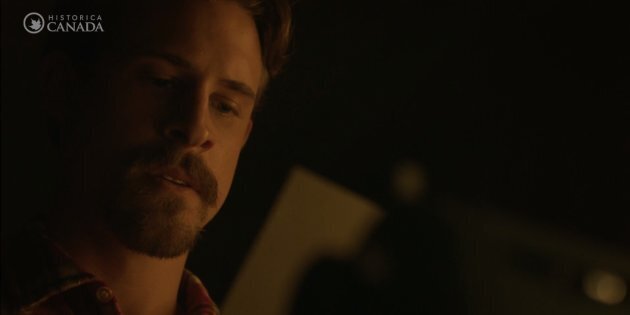 He's the man many credit with trailblazing LGBTQ rights in Canada. Now, Jim Egan is being remembered in the first LGBTQ Heritage Minute.
The native Torontonian was steadfast in his activism. Decades later, Egan's spousal pension benefits court challenge would lead to a monumental Supreme Court decision to protect sexual orientation in the Canadian Charter of Human Rights and Freedoms.
When it came to deciding who to feature in the 60-second episode, Andrea Houston, a consultant on the project who teaches queer media studies at Ryerson University, says Egan — an advocate far before Canadian gay activism got its start — was at the top of the list.
"The next generation needs to know we have freedoms because of Jim Egan." Andrea Houston
Before the Canadian government decriminalized homosexuality in 1969, men caught having sex with other men could be convicted, with sentences as harsh as life imprisonment.
Egan's writing publicly was risky. His outspoken letters to the editor would counter homophobic articles, pushing back against the popular belief that gay men were immoral, sexual deviants. When he began writing gay-positive columns under his own name, it put him at odds with his partner John Norris "Jack" Nesbit, who was worried Egan's very public persona would land him in jail.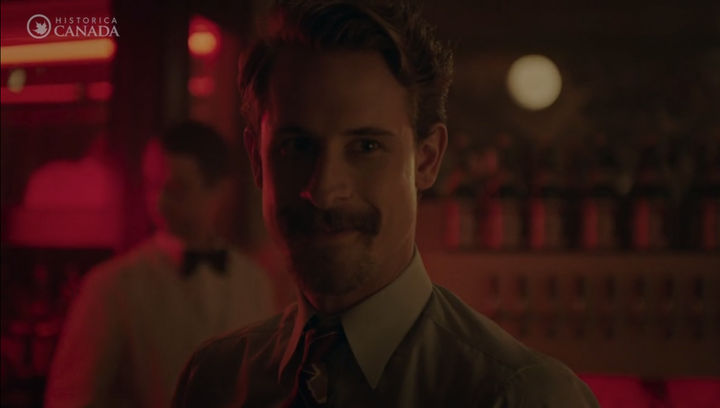 As Any Other Way: How Toronto Got Queer" notes, the press would target and humiliate gay men for "sex crimes," often publicizing the names, addresses, and occupations of those entrapped by police.
Houston recalls talking to Canadians who read "The Homosexual Next Door," an eye-opening 1964 Maclean's feature where Egan was interviewed. Although he spoke under a pseudonym, his public pride resonated with readers.
"People told me, 'Oh yeah, I remember that was the first time I saw anybody be out, but not speak about themselves with shame and regret," Houston says. "Imagine people reading that back then, and seeing positive representation for the first time."
Egan continued his activism well past retirement. In 1987, Egan and Nesbit's spousal benefits application was rejected. The couple appealed the courts for eight years, finally reaching the Supreme Court in 1994. A year later, they lost their case. However, their petitioning led the court to unanimously rule that sexual orientation was grounds for discrimination.
As Houston puts it, the impact of this milestone decision "opened the floodgates" for LGBTQ rights in Canada.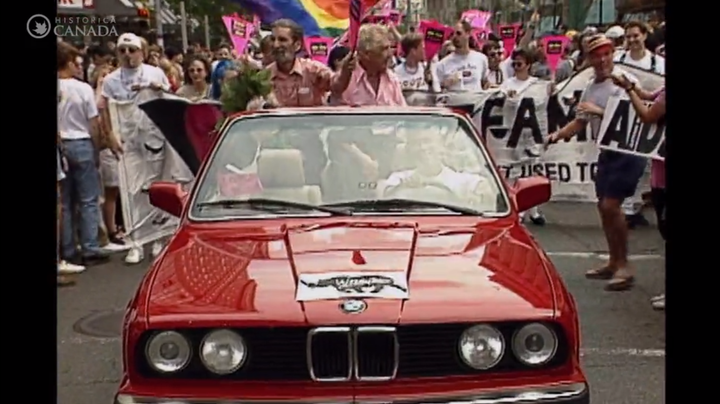 The Heritage Minute was directed by St. John's filmmaker Stephen Dunn, and follows a goal set by leaders at Historica Canada to widen the focus of Canada's history to consider some of its more shameful moments. Recent additions to the series acknowledged the country's racism with stories that address residential schools and segregation.
"If it wasn't for Jim, the Charter wouldn't have happened as soon as it did," Houston says. "What he did was critical not just for queer history, but Canadian history."
With files from The Canadian Press