The House of Commons erupted in laughter Tuesday after a Conservative backbencher accused the Liberal government of "muzzling scientists."
Alberta MP Jim Eglinski rose in question period to again express frustrations over the mountain pine beetles that are wreaking havoc in Jasper National Park, located in his riding.
A day earlier, Eglinski said the park has been "overtaken" by the insects and that local governments and forest companies are looking to Parks Canada for a plan to stop the epidemic of "evil weevils."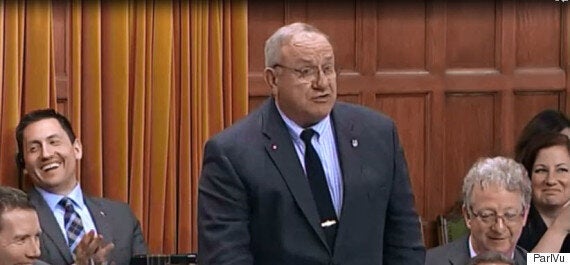 Jim Eglinski is very concerned about "evil weevils."
Jonathan Wilkinson, the parliamentary secretary to the environment minister, said at the time that he was prepared to sit down with the Tory MP to discuss the matter.
But Eglinski alleged Tuesday that government employees on the ground in Alberta have been "told they can't talk to local officials" about the matter.
"Why are the Liberals muzzling scientists and researchers who are critical to this issue?" he asked. The question delighted Tory MP Jamie Schmale.
But it was all too much, evidently, for Liberals to bear. The camera caught Liberal MP Mark Gerretsen chuckling and mouthing, "Oh my God."
Wilkonson responded that he found the query a "little bit ironic."
He said Parks Canada is working with the government of Alberta on an action plan for Jasper National Park and adjacent areas.
"We would be more than happy to sit and go through that with the honourable member," he said.
"Why are the Liberals muzzling scientists and researchers who are critical to this issue?"
The previous Conservative government of Stephen Harper frequently came under fire for its so-called "muzzling" of federal scientists, who were not permitted to speak freely about their work, and for Tory cuts to research.
During the last federal election, Environment Canada scientist Tony Turner was put on leave after releasing an anti-Harper song that shared the plight of the "poor scientist" in Canada. Turner opted to retire rather than face possible punishment.
'War on science is now over': Duncan
Liberals pledged in their platform to allow scientists to "speak freely about their work" and ensure government science is accessible to the public. Grits also pledged to appoint a chief science officer.
In December, however, Tory MP Marilyn Gladu noted that the word "science" did not appear in the Liberal government's first throne speech.
Science Minister Kirsty Duncan responded at the time by promising that the government will be a partner with Canada's scientific community.
"I am proud to say that the war on science is now over," she said.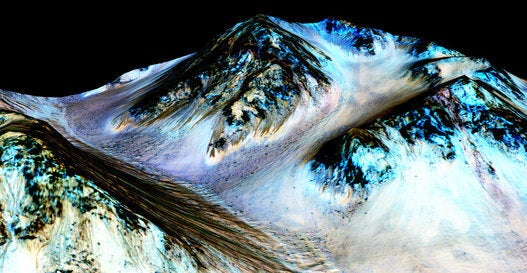 The best science of 2015