The man who once hoped to stay Canada's finance minister until the books were balanced loomed large as Conservatives tabled a budget that eliminated the deficit Tuesday.
But would the late Jim Flaherty have made the same moves as Finance Minister Joe Oliver to fulfill the pledge of balanced budget months before an election?
Oliver's spending plan on Tuesday produced a $1.4 billion surplus but, as pointed out by The Canadian Press, it took some unique tweaks to get there in the face of plunging oil prices.
Notably, Oliver drained $2 billion out of a $3 billion contingency fund set aside for unforeseen events like natural disasters. The fund is projected to return to $3 billion by 2019.
It was a step that Flaherty ruled out taking in his final budget as finance minister just a year ago.
In 2014, Tories tabled a budget with a $2.9 billion deficit. While he could have dipped into the contingency reserve to balance the books early, Flaherty told CBC News it would be "imprudent" to do so as the fund has frequently proven necessary.
"If you do the arithmetic, we could have had a budget balanced by $100,000," Flaherty said at the time. "I prefer to have a nice clean surplus."
Flaherty resigned as finance minister about a month after releasing the 2014 budget. He passed away almost a month after that.
On Tuesday, NDP Leader Thomas Mulcair blasted the government's use of the emergency reserve as "a bit of economic sleight of hand."
"It's not something you tap into on budget day because you're missing a couple billion dollars," he said.
But Oliver said a large reserve is no longer needed because the books are balanced.
"This year, we're forecasting a surplus and a contingency," Oliver said at a news conference.
"Now, you can put the two together if you want or you can keep them separate, but at the end of the day that's the cushion we have for the unexpected and the unavoidable."
Tories pay tribute to Flaherty
In his speech on Tuesday, Oliver made a point of lauding his predecessor. The finance minister said Flaherty's "fiscal acumen, careful stewardship, and love of country" is responsible for much of Canada's economic stability.
"It is because of Mr. Flaherty's efforts, and the leadership of our prime minister, that we are in a position to move forward," Oliver said. "It is because of their disciplined and deliberate choices in dark times that, rather than privation and painful austerity, we face a future of opportunity and possibilities."
Oliver's tribute sparked a standing ovation from those on the Tory bench. Several MPs, including Industry Minister James Moore, wore green ties in honour of Flaherty, a proud Irishman.
But by dipping into the contingency fund, Tories may have given more ammunition to opposition MPs who have already invoked Flaherty's legacy several times in recent months to criticize the government.
Many Liberal MPs have referenced how Flaherty publicly questioned the merits of income splitting shortly before stepping down from cabinet. Flaherty told reporters at an event last February that income splitting benefits some Canadians a lot, but "other parts of the Canadian population virtually not at all." Liberals and New Democrats oppose the policy.
When MP Eve Adams crossed the floor from the Tories to Liberals this February, she cited the income-splitting plan as a main reason for jumping ship. (Conservatives will note, however, that the party had already barred her from running again).
When pressed on the fact that she campaigned on the policy in 2011, Adams said Flaherty also had a change of heart once he crunched the numbers.
"People have now been coming to this realization and being very vocal about it, saying that this is not fair to Canadians, this ought not to be how we spend any purported surplus," she said.
In November, on the same day as the byelection in the Ontario riding of Whitby that Flaherty held for years, deputy Liberal leader Ralph Goodale referenced in question period how Flaherty warned income splitting was "costly and unfair." But Goodale also accused the former finance minister of raising taxes and chopping services for veterans.
Then-foreign affairs minister John Baird, who also served with Flaherty for years in the Ontario legislature, rose on a point of order later to accuse Goodale of taking a "cheap shot" in light of the byelection.
"He should be ashamed of himself," Baird said.
Tory candidate Pat Perkins would go on to win the Whitby byelection, defeating the Liberal candidate by about 3,000 votes.
Liberals even invoked Flaherty to criticize the Harper government's treatment of veterans.
In December, Grit critic Frank Valeriote suggested then-Veterans Affairs minister Julian Fantino lacked the courage to challenge Prime Minister Stephen Harper on job cuts at his department.
"There was once a minister willing to stand up to the prime minister but unfortunately Jim Flaherty is gone now," Valeriote said.
With files from The Canadian Press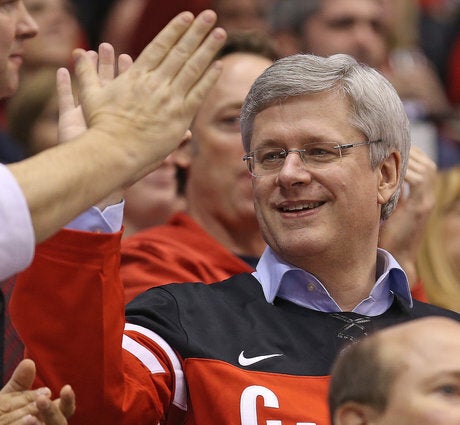 Highlights From Federal Budget 2015