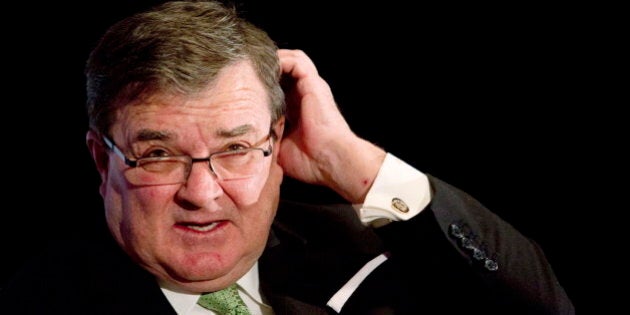 Not only is there not a housing bubble, but Canada's low interest rates mean there's plenty of room for house prices to grow, says an analysis from a housing market economist.
Will Dunning, who has carried out research for Royal LePage and Canada's mortgage lobby, CAAMP, also criticized the government's "dangerous" tightening of mortgage rules, which he said could lead to an "unpredictable" outcome for the housing market.
Those who argue there is a housing bubble are using flawed data, Dunning's analysis says. Groups like the OECD and the Economist magazine, who have both declared Canada's housing market to be severely overvalued, look at the difference between rental prices and home sale prices. But that doesn't take into account interest rates, which determine the size of mortgage payments and have been near record-low levels for five years.
Once adjusted for low mortgage rates, the data shows house prices still have room to move upwards — as much 20 to 25 per cent higher, Dunning's analysis says.
"Canadian housing prices leave a substantial amount of room to tolerate higher interest rates," Dunning writes, though he notes that "the rate of house price growth continues to exceed overall inflation or growth of incomes."
But Dunning suggests the government could spoil the party with regulatory interference.
Flaherty has instituted four rounds of mortgage rule tightening since taking office, with the most recent reducing the maximum length of a government-insured mortgage to 25 years, from 30. Dunning says doing that was the equivalent of a one-percentage-point increase in interest rates, and is responsible for the slowdown in sales seen after the rules came into effect.
"The deliberate reduction of housing demand … creates a risk that prices could fall, unnecessarily. Once prices start to fall, the outcome is unpredictable," he writes.
Dunning's report comes as the latest Teranet report shows house prices in Canada rose 5 per cent over the past year in the largest metropolitan areas.
Calgary (up 9.6 per cent), Vancouver (up 7.7 per cent) and Toronto (up 6.1 per cent) led price growth among the 11 cities surveyed.
But four housing markets showed price drops, those being Halifax (down 4.7 per cent), Victoria (down 3.4 per cent), Québec City (down 2 per cent) and Ottawa-Gatineau (down 0.6 per cent).
"Price increases are still outpacing income gains by a wide margin in many markets, a situation we deem unsustainable in the longer run," TD Economics wrote in a client note. "A low supply of new listings remains a key contributor to upward pressures on real estate prices."
With North American economic activity picking up, TD expects bond yields to rise, which will send mortgage rates upwards. That will "contribute to reduced housing affordability," the bank said.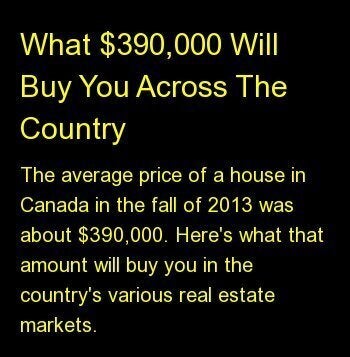 What $390,000 Will Buy You Across Canada
Popular in the Community