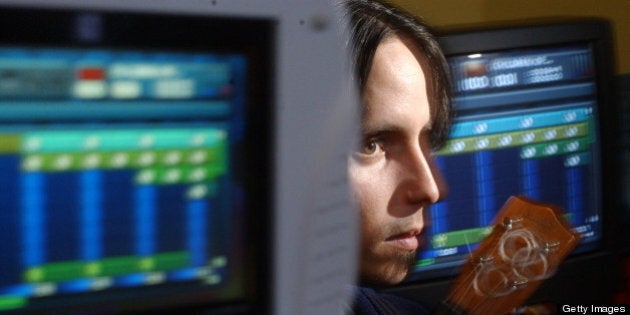 Toronto's Jim Guthrie has spent the last decade away from the indie-rock world that spawned his Juno-nominated 2003 LP, "Now More Than Ever," to develop a new career scoring films, TV ads, and, perhaps most successfully, video games. In his own way, this was Guthrie's way of growing up — taking a somewhat straight job and leaving the scrappy, uncertain life of a touring musician behind.
As his cult audience clamoured for a new pop album, Guthrie worked on it in dribs and drabs, but mostly tended to releasing successful, award-winning instrumental soundtracks. Now, finally, he has given us a brilliant, lyrically-driven rock album in "Takes Time" which, in many respects, speaks to the joy and strife of being a member of his generation — not quite old, but no longer young.
"It's ultimately about me feeling good about where I am in life," Guthrie tells HuffPost during a FaceTime chat. "It's an old guy record. I'm gonna be the big 4-0 in July and it's really weird to say I'll be 40. At the same time, I absolutely love it and wouldn't wanna be a day younger.
"I actually really feel that life is all about getting old and I like where I am," he continues. "No matter how old you are, you can always get a little older and wiser and smarter, if you're lucky enough to see life that way."
The title "Takes Time" has several meanings. For Guthrie, it's a playful way of responding to the constant inquires he's faced from friends and fans since he began working on the LP in 2007 (read it, "Jim Guthrie takes time"). It also reflects a minor obsession he has with temporality, one we all have, as we get older and begin to recognize what a powerful force time truly is.
"Subconsciously my mind goes to this place where I become very nostalgic and really aware of the passage of time," Guthrie explains, discussing his work and his general outlook. "But it's not in a yearning, 'I wish I was younger' kind of way. I sort of steep myself in time and try to savour the moment while taking note of it passing me by.
"I like the idea of taking time — like, you give and you take time and time itself takes from you," he adds. "And in those two words, 'takes time,' I let myself off the hook for taking 10 years to release my new record. But I didn't set out to make this 'time' record."
There's a song on "Takes Time" called "Don't Be Torn" and there are other allusions to a sort of self-help realm Guthrie has entered. It all stems from this objective decisiveness we all need to master by the mid-point of our lives and he's tapped into the hope and optimism that can sustain us against the overpowering dread and stress of adulthood.
"It explains the act of writing and being true to it and what it is you want to do," Guthrie says of the song. "It's me giving myself advice but I hope it rubs off on people.
"I'm a little cryptic and there's certain lines that will mean a little more to me than others," he adds. "I've had people tell me that they've really related to certain songs and that means a lot to me. I'm not the kind of writer who says 'I love you.' I dance around it. So some times I feel like no one will relate to my songs."
Guthrie, whose storied musical history includes time spent in bands Islands, Royal City and Human Highway, chuckles at the notion that he's become some kind of Canadian indie-rock Yoda, but in some respects it's true. Younger artists respect his work and his trajectory — from home rocker to self-propelled musician who made art his day job. It's all very inspiring.
"I still don't think I really know anything but at the same time, I know so much more than I did when I was 20 or 30," he concludes. "This record is me trying to spew some of that wisdom in a modest, humble way in how I write songs. I'm trying to impart what I've learned over the last 20 years or so."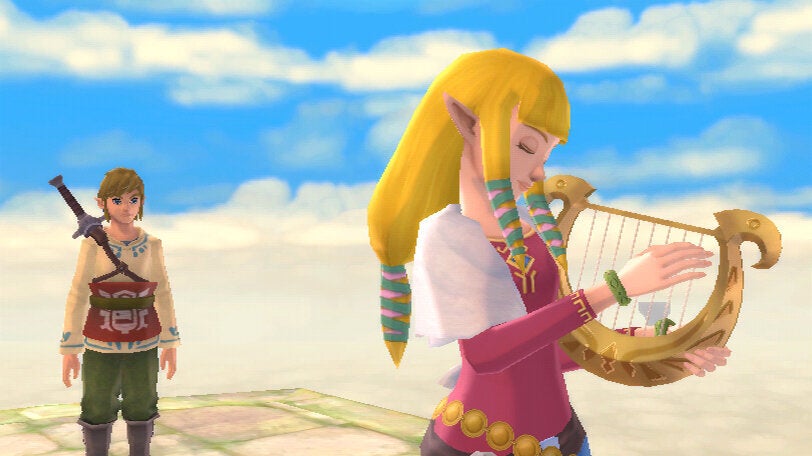 10 Best Video Game Soundtracks
Popular in the Community