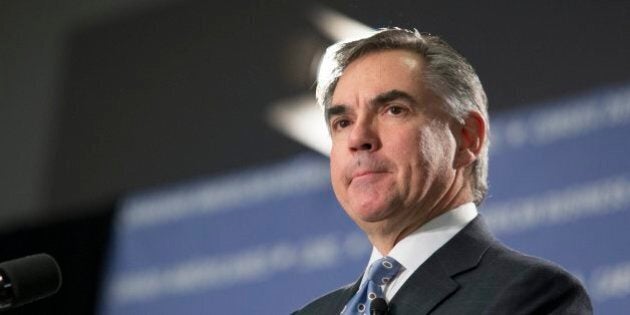 When it comes to leadership contests, party members often gravitate towards an outsider.
Whether it's a fresh face or someone who just seems new by virtue of reappearing after a few years out of the spotlight, a candidate outside the mainstream can give a party the appearance of renewal. This is particularly handy if a party has been in power for many years.
Let's take a look at some of our most successful, recent prime ministers.
Brian Mulroney had little political experience when he defeated former prime minister Joe Clark in the 1983 Progressive Conservative leadership race. Mulroney went on to win two juicy, majority governments.
Jean Chretien came out of political retirement to win the Liberal leadership in 1990, leaving behind high-paying Bay Street jobs en route to three straight majority governments.
Stephen Harper left the National Citizens Coalition in 2003 to win the Canadian Alliance leadership. Harper would go on to unite the right and, eventually, capture a majority.
So, it stands to reason that the person who may replace Harper if he decides not to run again in 2015 might not be in his caucus or inner circle at all.
The clear winner? Former Tory cabinet minister and current senior executive vice-president of CIBC, Jim Prentice.
More than 3,000 readers from all across Canada participated and shared interesting insights in to what they are looking for in political leadership.
Participants were asked to identify their province and whether or not they are a Conservative supporter. About 80 per cent said they were not Conservative supporters, while 20 per cent back the Tories, so a majority of respondents are unlikely to participate in a future leadership convention.
Roughly 44 per cent of the respondents said they were from Ontario, with 16 per cent from British Columbia, 14 per cent from Alberta, and six per cent from Quebec.
Prentice, 57, who served as minister of Indian affairs, industry and the environment before leaving for Bay Street in 2010, took 775 of 3,308 total votes or about 23 per cent. Prentice ran for the leadership of the Progressive Conservative Party of Canada in 2003, ultimately losing to MacKay.
Former Quebec premier and federal P.C. leader Jean Charest, 55, finished second with 572 votes (17 per cent), while 47-year-old Saskatchewan Premier Brad Wall – consistently ranked among the most popular provincial leaders in the country – finished third with 476 votes (14 per cent).
Former Reform leader Preston Manning, 71, finished fourth with 443 votes (13 per cent), outpacing current hot-shots like Alison Redford and Christy Clark. Perhaps Manning's positions on Senate reform and government spending are striking a chord these days?
Check the slideshow below for more interesting results from our unscientific survey.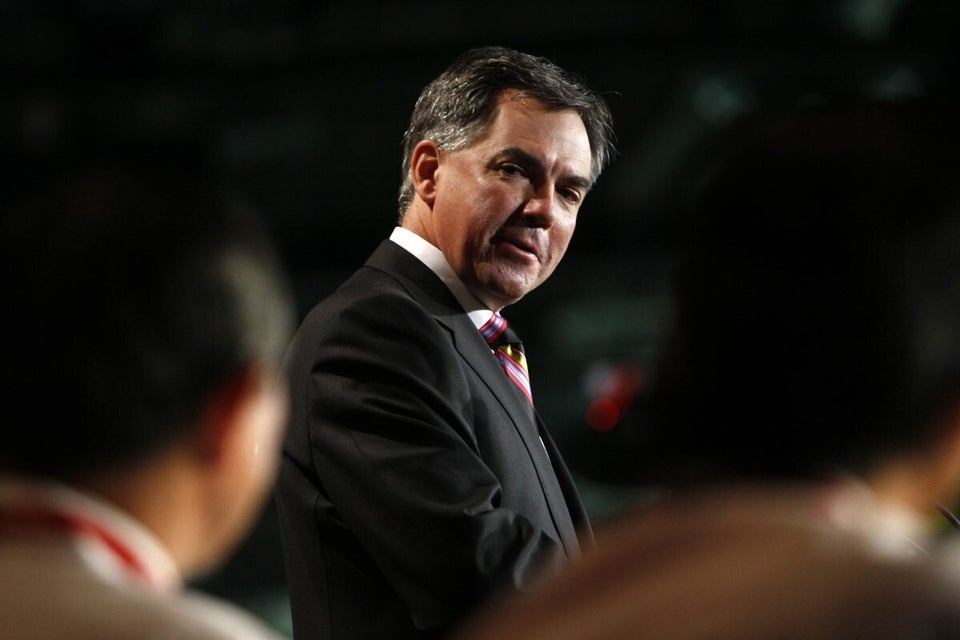 National Tory Leadership Survey (Outside Caucus)
Prentice has long been considered a future Conservative leadership contender but some may find it surprising he fared so well in this survey after several years out of the spotlight. He predictably did the best in his home province of Alberta but also scored the most votes – 357 – from Ontario.
Charest, who was defeated in the 2012 Quebec election, did best in his home province and finished second to Prentice in Ontario with 288 votes.
It appears Wall, who has made headlines by calling for the abolition of the Senate and slamming Liberal Leader Justin Trudeau's speaking fees, may have more work to do.
Could there be a re-match between Prentice and MacKay in the future? Who wins? Tell us in the comments.
Popular in the Community